REVELATION: I Definitely Want A Baby, Says Ekta Kapoor
Ekta Kapoor has made up her mind to bring home a baby of her own, after brother Tusshar Kapoor welcomed son Laksshya through a surrogate mother last year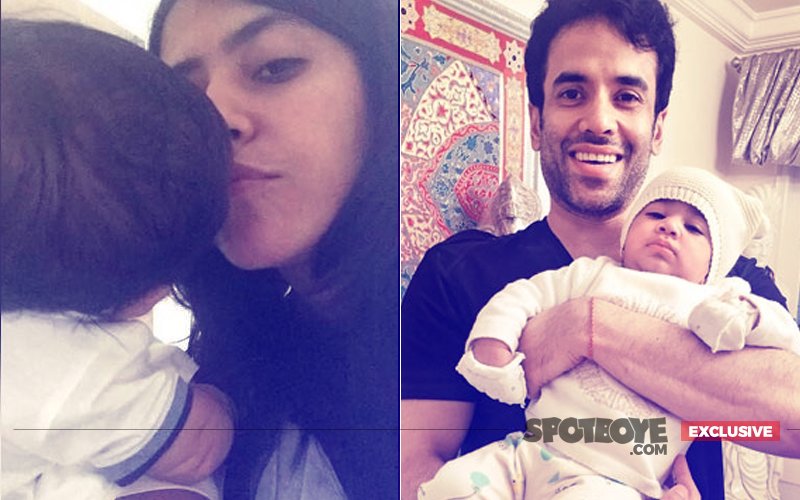 2016 was sort of a turbulent year for Ekta Kapoor. While she continued to reign over the small screen, her production house was crippled by box-office failures like Flying Jatt, Great Grand Masti and Kya Super Cool Hain Hum 3.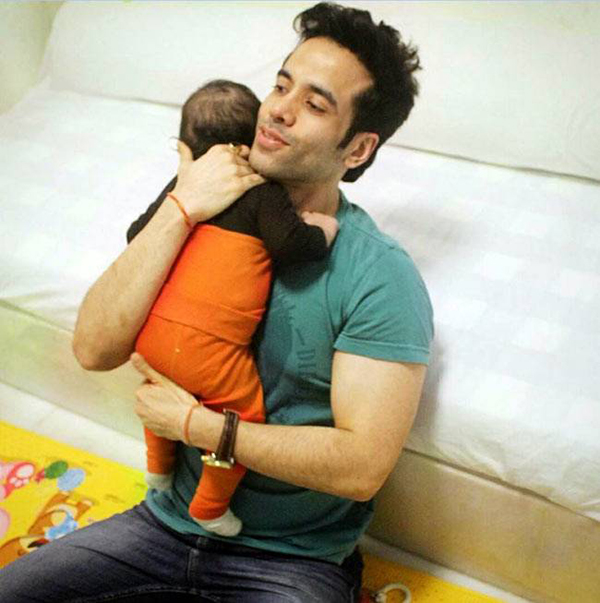 Image Source: reacho

But there was a special salve to all the professional setbacks. Back home, nephew Laksshya got Ekta smiling once again. Ekta's younger brother Tusshar welcomed the baby boy as a single father, through a surrogate in 2016.

And thanks to Laksshya, Ekta too is now considering stepping into the role of a mother. In an exclusive chat with SpotboyE.com, Ekta revealed the joy that the tiny tot has brought into the Kapoor household.

"I am a human being who recovered from a lot of pain last year because of my nephew. I had many professional ups and downs last year. Television did very well but films did not and that is very in your face because everyone knows it did not do well. So, it just hits you more. But my nephew would just suck out every bit of tension from me. People, when they used to talk about their children, their eyes would light up. And he is not even my own child, he is my nephew but it is magical. A magic happens when a child comes to a house and as a kid grows, you grow with them and the small things become the big things," said Ekta.

Ekta's pal Karan Johar too became a proud father to twins through surrogacy earlier this year. And Ekta's parents are keen that she too welcome a baby.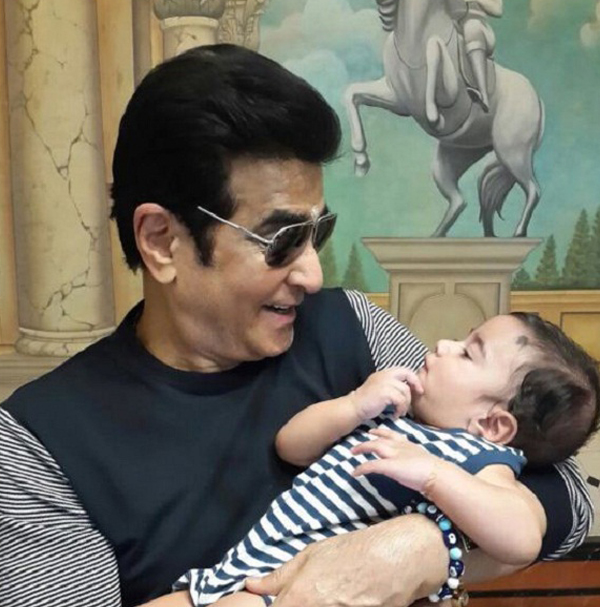 Image Source: socialfeed

"My parents want me to but I don't know if I am ready. I am too busy. So, I have huge respect for women who manage both the home and their work. It's superb multi-tasking, kudos to them. At this present moment, I have to take out time for a work-out. At 1'o clock, I am going for a walk. I need to plan my life first before I plan a child," Ekta said, explaining her dilemma.

Would she go the traditional route and tie the knot before welcoming a child, we wondered as she has often maintained that she does not have the patience for marriage.

"All my friends, who were married are now unmarried. With the amount of divorces I have seen recently, I think I am the more patient one. Atleast, I waited for it. I definitely know one thing, that I want a child but marriage, I don't know. I don't have time for myself, if I get a couple of hours, I would like to go to a spa. I look forward to a one-day vacation with friends. I love my work, so I don't crib. People tell me give it up if you have such a problem with it. I won't, I would get so bored. I'd rather be busy than bored," Ekta concluded.