SAD NEWS: Zanjeer, Kapil Sharma's 9-Year-Old Dog Is No More
No he was not ill or old enough to die. Zanjeer took his last breath at the doctor's table while getting treated for fleas...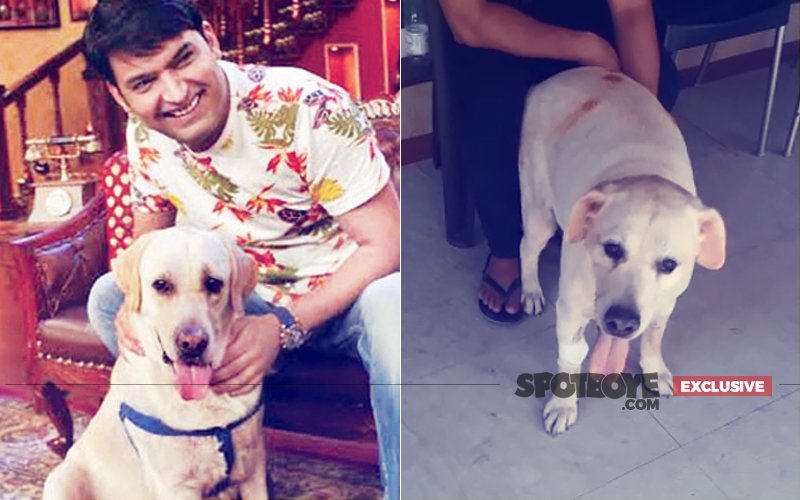 Remember Zanjeer- the cute hyper-active Labrador who kept barging in the sets of Kapil Sharma's comedy show when the actor used to conclude his show?

Unfortunately, he is no more. Zanjeer, 9-years-old, took his last breath yesterday at Dr Swali's clinic (Juhu).

Zanjeer got into a fight with a street dog, a few days back, and got wounded at several places on his body. He was being treated for the same. However, yesterday while injecting him with some medicine to prevent him from a flea infection, he lost consciousness and passed way on the doctor's table.

Here's a video of Zanjeer, moments before he passed away, at Dr Swali's clinic :



Kapil was extremely close to him. Even during his low phase, it was Zanjo (as he fondly called him) whose company Kapil preferred all the time. At the launch of his film Firangi's trailer, while talking about his depression, Kapil had mentioned that he locked himself inside his office with Zanjeer and a bottle of alcohol. That's the bond the two shared.

Kapil adopted Zanjeer during Comedy Nights With Kapil. In July 2014, Kapil had brought him home after he was abandoned. He had met Zanjeer at his close friend Ganesh's place, whose wife takes care of abandoned animals and runs an NGO.

May his soul rest in peace.


Image Source : Instagram/kapilsharma