Sameksha Oswal Gives The Reason Behind Casting Influencers Hasnain And Sana For Their Latest Track 'Gallan Teri' - EXCLUSIVE
Sameksha Oswal speaks about her the latest track 'Gallan Teri' with husband Shael and influencers Hasnain and Sana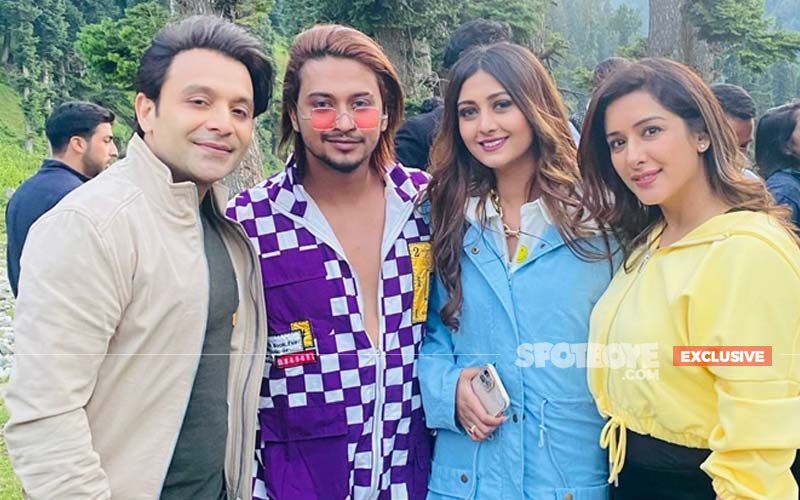 Shael and Sameksha Oswal's latest track 'Gallan Teri' is out now and has clocked 10 million views already within three days. The entire song was shot in Kashmir and is different than the usual since the duo has always believed in having a storyline for their tracks.
Speaking about the concept of the song, Sameksha says, "The music of this song is very different. The instruments that are used for this song are unique in their own way. The story of the song was crafted keeping the music and lyrics of the song in mind. We have shown two different stories within a span of four-minutes. The story of 'Gallan Teri' is about some youngsters who are traveling in a tourist bus in Kashmir. The intelligence report states that there might be a possibility of terrorist activity in the bus and a word of caution is spread across. Shael is playing the intelligence agent. He then stumbles upon me and he thinks that such a pretty-looking girl cannot be a terrorist. The story unfolds on how I was an ISI agent who was undercover. Hasnain and Sana add to the youth and glam in the video. We did not want to have a serious story so they brought along a lot of fun in the video." Also read:
Shael And Sameksha Oswal Talk About Their Latest Song Ishaara And Actress' Wish Of Marrying Him Turning Out To Be True- EXCLUSIVE VIDEO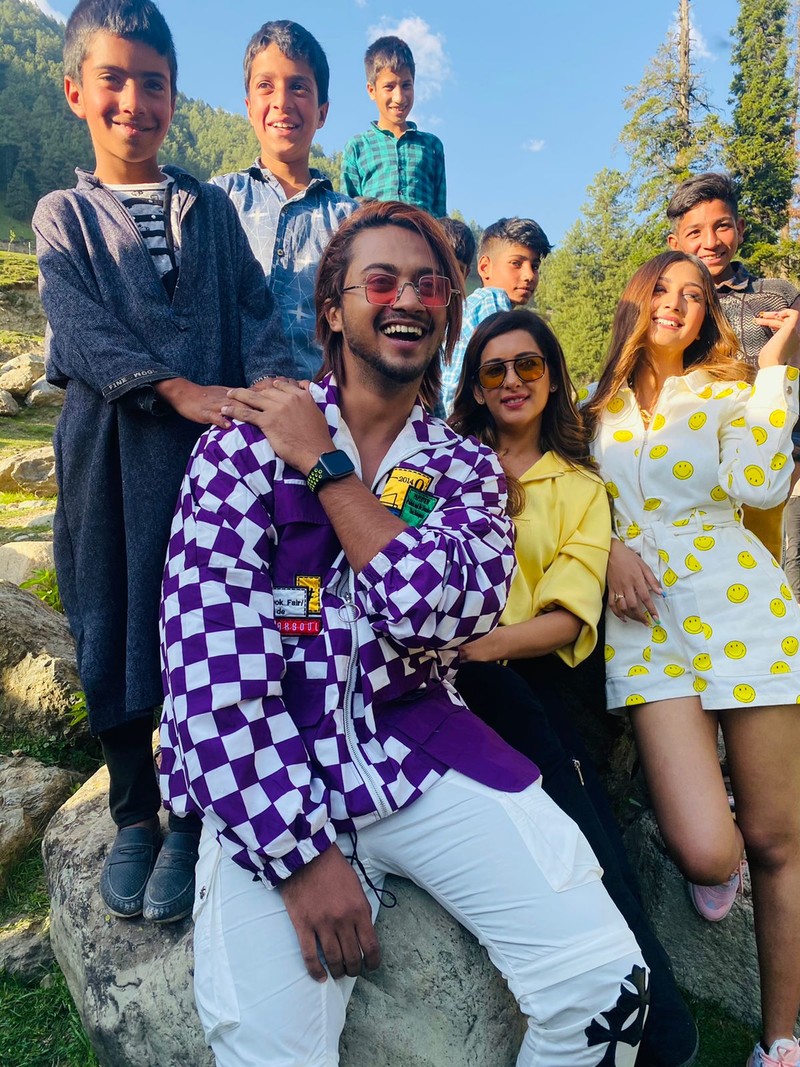 "We wanted to have some change in our video and we thought of having someone else as well in the video. Since Shael is an independent singer, his presence in the video we felt was needed too. Hasnain and Sana perfectly suited the song and it's a romantic song and I did not want the concept of the song to be a love triangle, so in this video Shael and I have a separate story and Hasnain and Sana have a parallel story. Hasnain and Sana both have an amazing fan following. We found both their profiles very charming. They both are very grounded and it was a great experience working with them", says Sameksha.
Image source: Pratik Maheshwari