Sara Arfeen Khan Meets Her Husband Halfway Across The World Owing To Covid Restrictions- EXCLUSIVE
Tv actress Sara Afreen Khan is in Egypt, as she has taken off from Mumbai citing the situation in India. She is with her family there, celebrating Eid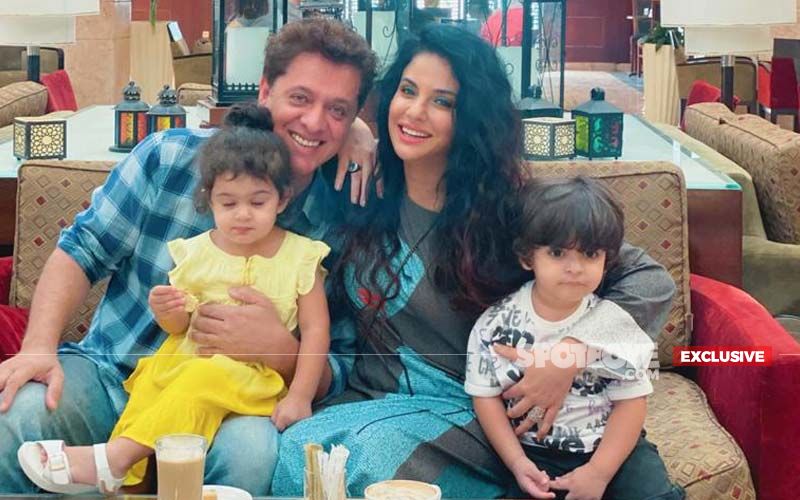 Actress, mother and an upcoming artist, Sara Arfeen Khan who was currently holed up in her suburban house in Mumbai with her twins, took off to Egypt to celebrate Eid with her husband, life coach Arfeen Khan.
While the actors are bashed for taking vacations or sharing photos, Sara shares before taking off, 'We are living in tough times. Arfeen was heading to London to meet his father who has been keeping unwell but needed to get quarantined in Egypt for 14 days before she heads over. And Eid falls right in between. With the situation so bad in India it seemed best that we join him there, celebrate Eid together and then stay put till things improve. It is getting increasingly difficult to keep the kids home without having an outdoor space to play and run in. We are hoping to return back as soon as things are better in India.' Also read:
Jamai Raja Actress Sara Arfeen Khan Stranded In Dubai With Family
'The pandemic has really helped us nurture and value relationships more than ever. This Eid was the most special in all these years. I'm excited to be traveling but also nervous but then we will all have to learn to live again. As a mother of two under two, I think I deserve this break & you all too,' Sara exclaims.
Image source: Instagram/saraarfeenkhan