SHAMEFUL! Kapil Sharma Goes The Krushna Abhishek Way, Dirty Jokes Galore In Parineeti Chopra Episode
Writer Vankush Arora defends, denies, apologises. Isn't he confused? Meanwhile, Kapil has been in Bikaner neglecting the content. Shockingly, Sony has been only a mute spectator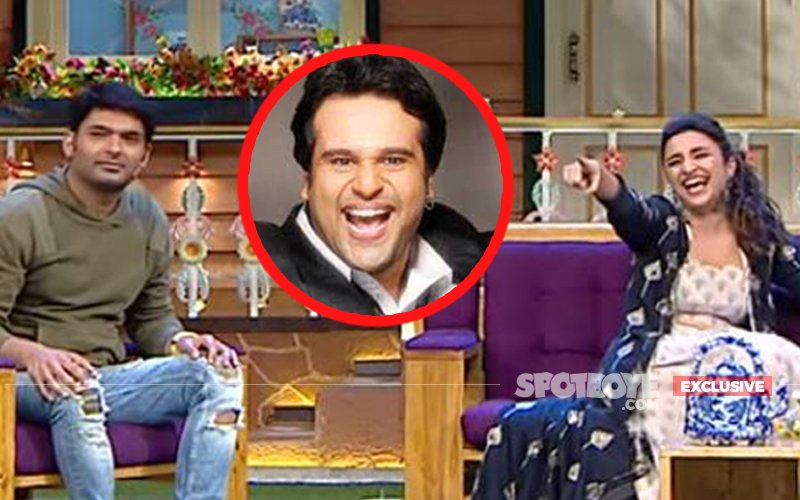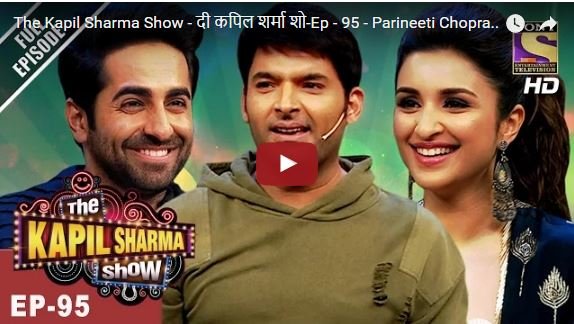 Now, the 'Bad Boy' of Indian Television, Kapil Sharma, is talking dirty. He is approving obscene scripts written by his team of writers led by Vankush Arora and permitting lines which will make you run towards the jungle.
Never expected The Kapil Sharma Show to have dirty dialogues which would make one squirm in his/her seat. How can such stuff be aired on national television?
Sample this (
SEE THE VIDEO at 10 min, 44 sec and 13 min, 03 sec
) from the Parineeti Chopra episode telecast on April 8:
Sidhu to Kapil: "Kapil, you please get married, otherwise after crossing 40-years of age, you shall lose your reproductive capacity.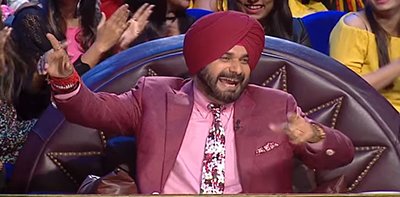 Sidhu further says in the episode: "An old man once went to the toilet to attend nature's call, when he returned he saw that he had not fastened the button of his pant. When asked for the reason, he replied, a road that has no treasure, what is the point of putting a lock to it?"
When contacted for the drastic shift in content, scriptwriter of The Kapil Sharma Show, Vankush Arora started off by saying, "I would rather say 'No comments'."
But when probed further, "Sur lagta hai toh aadmi bol jaata hai back to back. Sidhu ek mauji insaan hai. Bolte bolte bol gaya hoga. He shouldn't have said it. It is first time that he has goofed up."
Goofed up? Is Vankush saying that those lewd lines were not a part of the script written by him and his associates? "Yes, they were not a part of the script. We take utmost care while penning every episode."
Then what was Mr Kapil Sharma doing? Why did he not edit it? SpotboyE.com has it that Kapil himself sits on the edit. Vankush defends, "We didn't realise it while editing. No, Kapil has not been sitting on the edit lately. He has been very busy with his film Firangi's shoot. Editing one episode means sitting for at least 150 minutes."
Added Vankush, insisting that it has all been a mistake, "Kapil has always been particular about content. He hates offensive content. He harps on clean humour. It is very easy to make episodes with dirty jokes, but that has never been our strategy."
We extended the conversation to Kiku Sharda's dirty joke, which in fact is equally dirty to what Sidhu said in the Parineeti episode if not more.
Sample this: Kiku said in the same episode: "Gol hai, maal hai, khada hai." So while we understand that Kiku was cracking a joke on Parineeti's upcoming flick Golmaal 4, we wonder why say 'Khada hai?'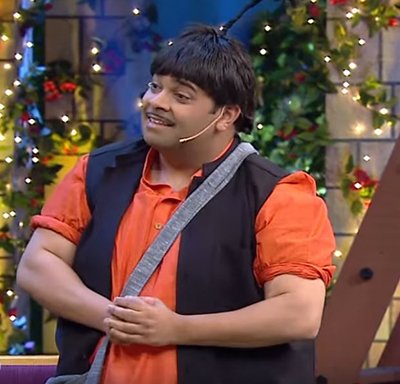 Shockingly, Vankush was in denial mode on this. He argued, "Now, where is this coming from? Kiku only said 'Gol hai, maal hai'. There was no 'khada hai' in his dialogue." Well, Vankush,
SEE THE VIDEO at 22 min, 56 sec.
That Sidhu has landed in hot waters since morning for mouthing obscenity is known (The Punjab government has received a complaint against Sidhu, which says the cricketer-turned-politician cracked inappropriate and double-meaning jokes on the show. The complaint has been filed by HC Arora, an advocate of Punjab and Haryana High Court). The man has also been driven from pillar to post due to Kapil's selfish interests of completing his film Firangi and hence requiring a quick bank of episodes, owing to which Sidhu has to fly down from Chandigarh at short intervals. Aur ab ek aur problem. We think Shahid Kapoor must be singing 'Gandi, Gandi, Gandi Baat'.
Importantly, we wonder how did Sony (broadcaster) allow such an episode to be telecast? Signs of desperation to grab eyeballs!
After Sunil Grover, Chandan Prabhakar and Ali Asgar walked out after their mid-air fracas with Kapil on March 16
, the show has slipped big time on the Ratings Chart. Ratings ke liye kuch bhi karega?
Seems, The Kapil Sharma Show is going the Comedy Nights Bachao (which was aired on Colors) way hosted by Krushna Abhishek and Bharti Singh

Image Source: Youtube/Set India