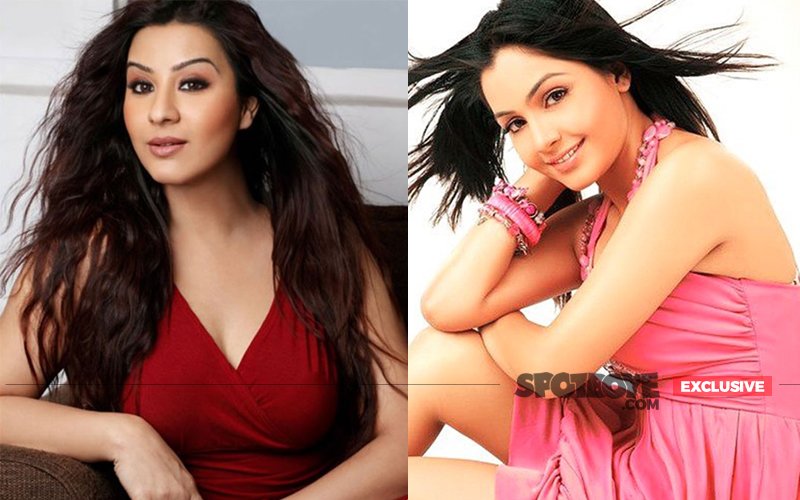 When the original protagonist of a TV show is replaced, the show in question suffers a big setback. & TV's Bhabhi Ji Ghar Par Hai is no exception.
When the 39-year old Shilpa Shinde portrayed as Bhabhi Ji, the ratings were 1.16 (Urban HSM, CS4+).
Ratings have gone down by 15% to 16% ever since the new Bhabhi Ji entered the show (Shubhangi Atre Poorey–
April 25
to October 2016).
That's the data- and that's it. There is no rocket science in understanding that the 35-year old Shubhangi has failed to be as sexy and charming as Shilpa.
Image Source: tellyupdates
A source says, "Seedhi baat hai. Shubhangi fails to connect with the audience as well as Shilpa did."
Adds the source, "The friction between Shilpa and Binafer Kohli (producer) could well have been avoided. If only they had kept their egos aside..."
The fight between Shilpa and Kohli had become the talk of town in April, this year. The fallout, to say the least, was ugly. There was heaps of mudslinging, so much so that CINTAA (Cine and TV Artistes' Association) was asked to intervene.

Shubhangi's inclusion was salt to Shilpa's wounds. Shubhangi had earlier replaced Shilpa as Koyal in Chidiya Ghar, a popular comedy show opposite
P
aresh Ganatra. Shilpa returned to the show but only to quit again, Aditi Sajwan then stepped into her shoes (
BREAKING NEWS: Shilpa Shinde loses Bhabi Ji to frenemy Shubhangi Atre, April 16, 2016
).
Image Source: youthtimes & tellytadka
Last heard, Govinda has been asked to shoot for a forthcoming episode. Need we elaborate why this is being done?
We hope for Kohli and & TV that the damage done is not irreversible. Pull up your socks, Shubhangi.
Did we just hear Shilpa chuckle in the background? Meanwhile, we expect to see her soon in a film called Patel ki Panjabbi
Shaadi
where she will appear in a special song with
Rishi Kapoor
and Vir Das.
Image Source: mulpixThumbnail Image Source: friendz4m