SHOCKING! Uorfi Javed Criticizes Hindustani Bhau As She Gets R*pe Threat From Her Broker; Says, 'Because Of Him, Randos Think They Can Call Me'
Uorfi Javed took to social media and shared screenshots of her former property broker threatening to rape and kill her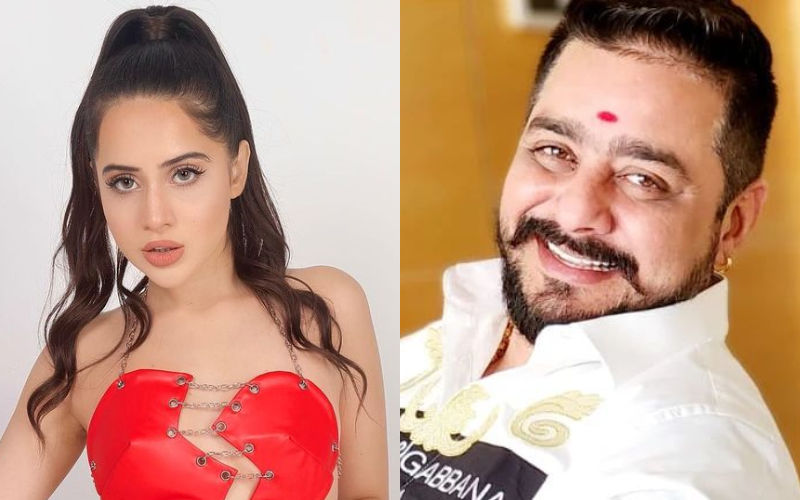 Internet is a dark and a scary place. Especially to female celebrities as they have to encounter faceless trolls commenting unsolicited and disgusting remarks on their social media posts every day. It takes a toll on their mental health. Internet sensation Uorfi Javed, who rose to fame because of her unique outfits, is not a stranger to such things either. She has often times opened up about her scary experiences of being trolled and receiving rape and death threats.
Every day when she posts pictures and videos of herself dressed in her creations, netizens mercilessly troll her for it. From Sudhansu Panday, Chetan Bhagat to Hindustani Bhau, many celebrities have expressed their objections on her dressing style. She recently took to social media to share the screenshots of her former property broker threatening to rape and kill her. Sharing a snippet of their WhatsApp conversation on Instagram, she called out the known broker for harassing her. She even took a dig at the ex-Bigg Boss contestant.
ALSO READ: Urfi Javed Hits Back At Hindustani Bhau's Threatening Video Message, 'Sudhar Ja Nahi Toh Mein Sudhaar Dunga' On Her Bold Clothes
She wrote in her caption, "So this man was my broker 3 years back. He randomly started msging me, he even called and threatened to rape and kill me. This is a known man. Now you see the problem with people like 'Hindustani Bhau'. It's because of that man threatening me even randos think they can call and threaten to rape me and kill me because of what I put on my body."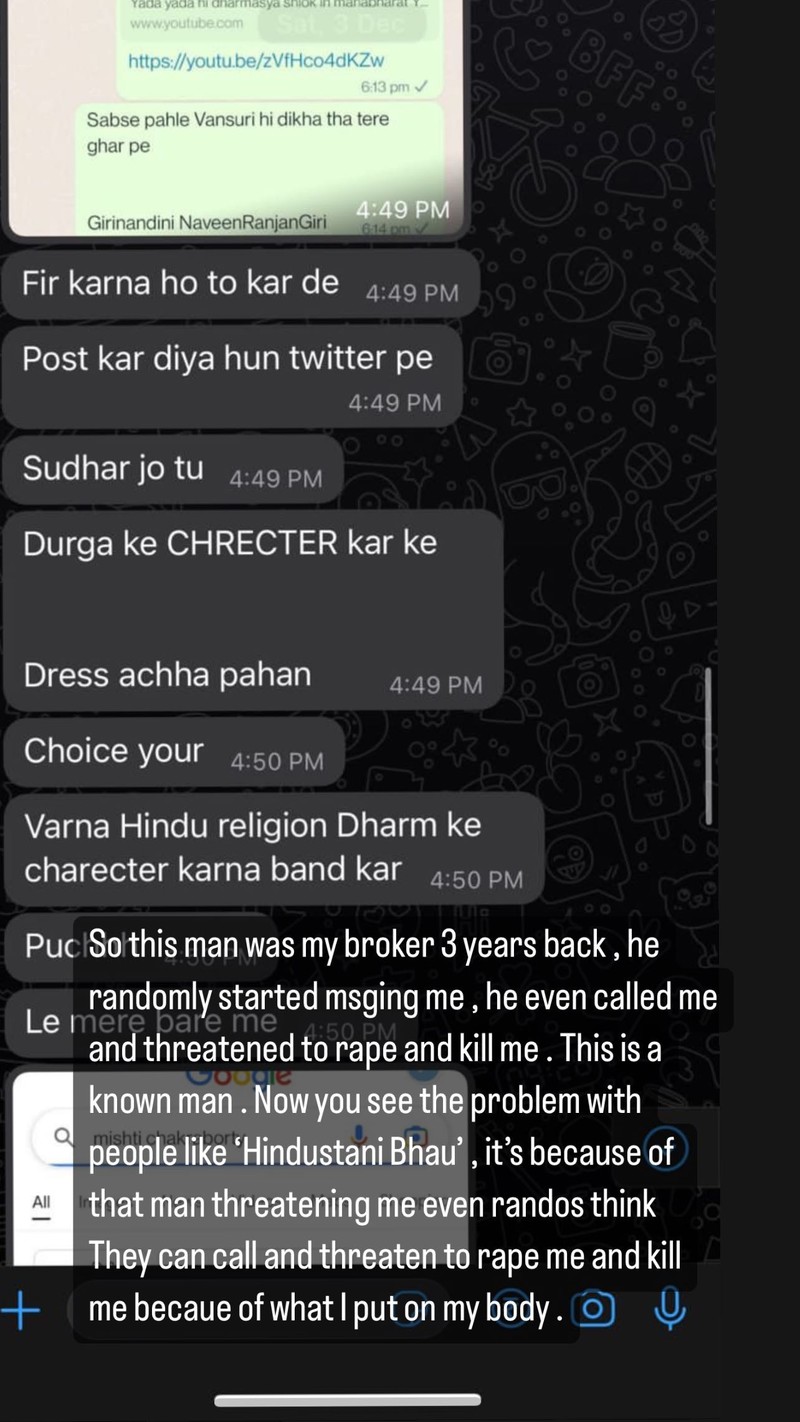 Sharing his picture in the next story, the Meri Durga actress wrote, "Unfortunately I'm not in India otherwise I would have definitely complained about him. But I hope you guys see the problem here. Because one man decides to openly threaten me, other men think it's ok to call me and threaten to kill me, rape me. Let me tell you ladies, today it's me they are trying to control. When they are done with me, it'll be you. It's the control that they want."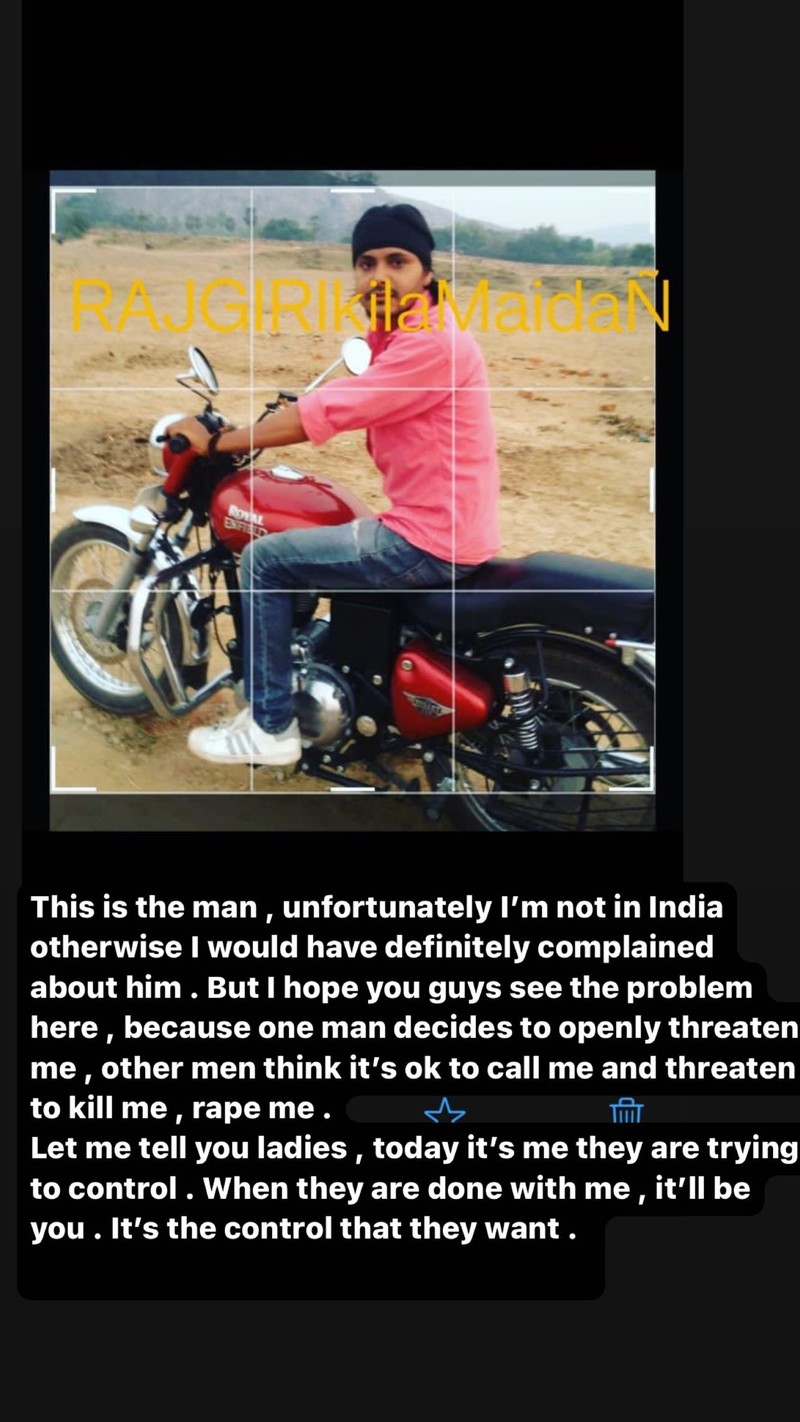 She further wrote that while such threats are normal for and are her reality, normalizing such behaviour on the internet is not okay. She ended her not by reminding everyone that is learning MMA.
ALSO READ: Chetan Bhagat And Urfi Javed's WhatsApp Chats LEAKED? Writer Reacts To Screenshots Via Twitter: 'It's Fake A Lie'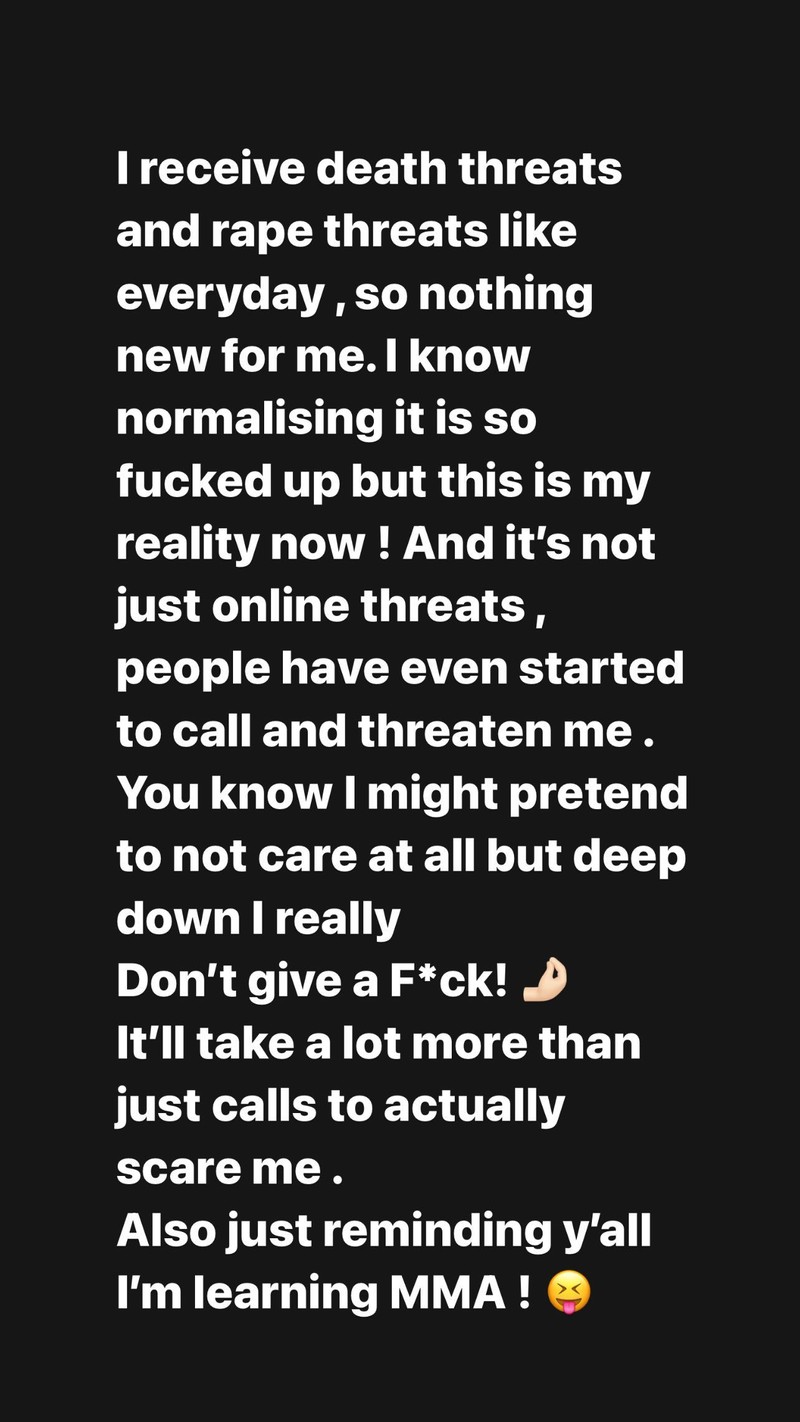 Hindustani Bhau is yet to respond to her Instagram stories!