Shweta Tiwari-Abhnavi Kohli Row: NCW Writes To DGP Maharashtra To Look Into The Matter After The Actress Shares SHOCKING Video; Kohli Says Locate My Son
The National Commission Of Women has now stepped into the controversy revolving around Shweta Tiwari and estranged husband Abhinav Kohli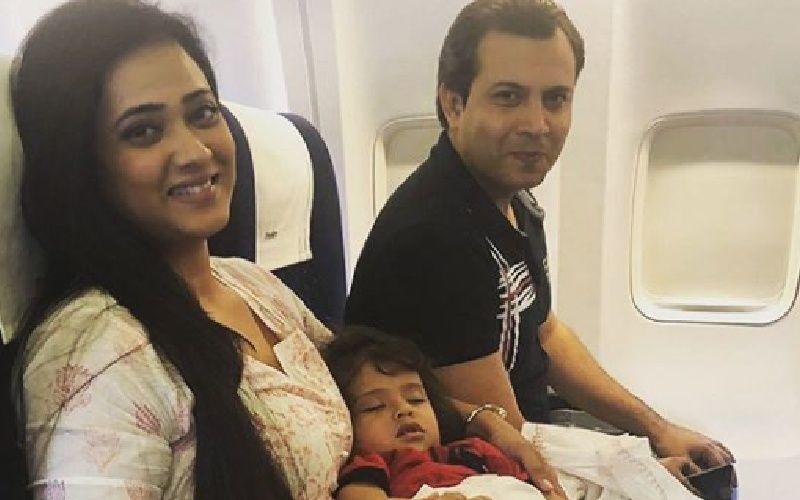 Mere Dad Ki Dulhan actress Shweta Tiwari and her estranged husband Abhinav Kohli have been mired in a controversy surrounding the custody of their son Reyansh for a long time. It was recently that Abhinav alleged that Shweta left their son in a hotel room and let to Cape Town for Khatron Ke Khiladi 11. Later, she revealed that their son is with her family. She then posted a shocking CCTV Footage of her building lawn that showed Abhinav forcibly taking their son from Shweta. Now, the National Commission of Women have stepped into the matter.
On Twitter, NCW stated that the chairperson has written to DGP Maharashtra to look into the matter. The tweet read, "@NCWIndia
is perturbed by this reported incident and has taken cognizance of the matter. Chairperson @sharmarekha has written to DGP Maharashtra asking to immediately into the matter and take appropriate action in accordance with the law."
Abhinav Kohli has responded to this and requested NCW to locate his son. Sharing the screenshot of the tweet, Abhinav wrote, "Respected Chairperson , I have not done anything wrong. I beg you to please request DGP Maharashtra to investigate into the location of my son and hand him over to me."
Prior to this, Abhinav also shared a video showing what happened before and after the incident shared by Shweta. He shared the video with the caption, "Let the truth Come Out." As Shweta Tiwari had mentioned that she would delete the video soon, she removed it from her Instagram account. (Also Read:
Ekta Kapoor Comes Out In Support Of Shweta Tiwari After She Releases Abhinav Kohli's SHOCKING CCTV Footage: 'Why Is This Guy Not Arrested?')
Image Source: Instagram/abhinav.kohli024