Sidharth Sagar REUNITES With His Parents After 2 Years; Actor Had Accused Them Of Mental Harassment And Forcefully Sending Him To Rehab - EXCLUSIVE
Sidharth Sagar who courted controversy when he went MIA in 2018, is now back on the scene. His family feud is a thing of the past as he has reunited with his mom and dad. Read his FULL account here.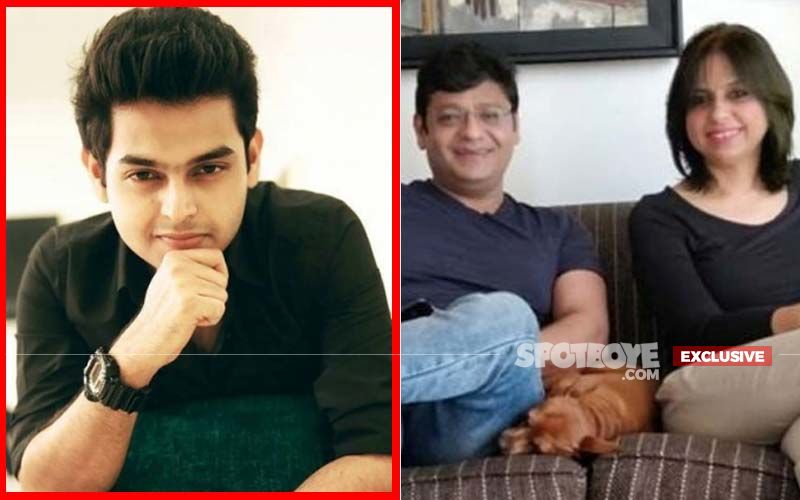 Sidharth Sagar, who is known for his Selfie Mausi act, grabbed headlines in 2018 when he went missing. The comedian subsequently held a press conference where he narrated his traumatic experience in the asylum and finding comfort in a rehab. He had also spoken about injustice at the hands of his parents Alka and Sirish Sagar. Soon after he broke all his ties with them and the famous comedian moved in with his girlfriend Subuhi Joshi and got engaged in November the same year. However, their relationship didn't sustain for a long time and they broke their engagement in May, 2019 after an ugly spat. At that time
Subuhi accused him of physical abuse whereas Sidharth in his defence said the actress left him after he refused to participate in reality shows with her
. But SpotboyE.com has it after facing all ups and downs Sidharth is right now in a happy space and reunited with his parents, which is great news.
Talking to SpotboyE.com exclusively Sidharth said, "I am back with my parents and due to God's grace all is well between us now. In fact, now I have bought a house in Charkop (Mumbai) and we three stay together happily. Last couple of years have been very heavy on me and I saw the lowest phase of my life in personal and professional space. I have realised my mistakes and also that no one can love you more than your parents. It is important to have family and their love with you for a happy and peaceful life."
Ask him when this happened and Sidharth reveals, "I was shooting for my film Vellapanti when I got to know my grandfather (Dadaji) is keeping really unwell in December. So, I decided to take out sometime and go and stay with him. My Mom and Dad were already present there along with my other family members. That gave us a chance to sit, talk and clear all the misunderstandings. During our conversation we realised that a lot of people were involved to separate us and now when they saw we are back they ran away. My mother was especially very disturbed when I left her and now we all are in a happy space. Since January this year we have been staying together."
Siddharth added that he got addicted to certain substances and wanted to seek help and he told his mother to get him admitted to a rehab. However, he claims he was beaten up at the rehab centre. "Four-five people used to bash me and I would bleed and lose consciousness. I was shattered completely. Somehow, I managed to connect with my managers who pulled me out from there after a month. I thought life would return to normal but it turned worse. I would have regular fights at home with Suyash and I tried my best to stay away. This was also the time I had filed a NC against them for I really feared for my life and well-being. It came true when I was picked up while travelling back from Goa and thrown into a mental asylum where I was tortured and treated for ailments I didn't even have".
Last talking to us exclusively after his broken engagement with Subuhi Sidharth's mother Alka had told us
, "No one understands the basic problems of Sidharth, nobody can handle him. He was a very good boy but drugs took him on a different track. His behaviour changed only after he fell to drugs. We put him in a rehab but the rehab guys in cahoots with him, let him escape. We don't even know where he is. We haven't had any contact with him. He staged a fake press conference. He staged a fake respect for us, by showing he was falling on our feet. But he was nowhere near to returning to normal life. Let me also tell you that the rehab guys were hand-in-glove with him on even the conference dais, they started asking us to pay up Rs 1.5 lakh for the conference expenses after it all ended. They even kept taking money from Sidharth after he was out of rehab; Sidharth kept depositing money in their account."
But as we say all is well if it ends well. Sidharth will be next seen in Sunil Grover's 'Gangs Of Filmistan' which will air on Star Bharat.
Image Source:- behindwoods, khabrilonda,
instagram/sidharthsagar.official