Sidharth Sagar Reveals The Dirty Details Of Why Subuhi Joshi And He Called Off Their Engagement
We have spoken to Sidharth Sagar at length to understand what went wrong in his relationship with Subuhi. Sidharth gives his side of the story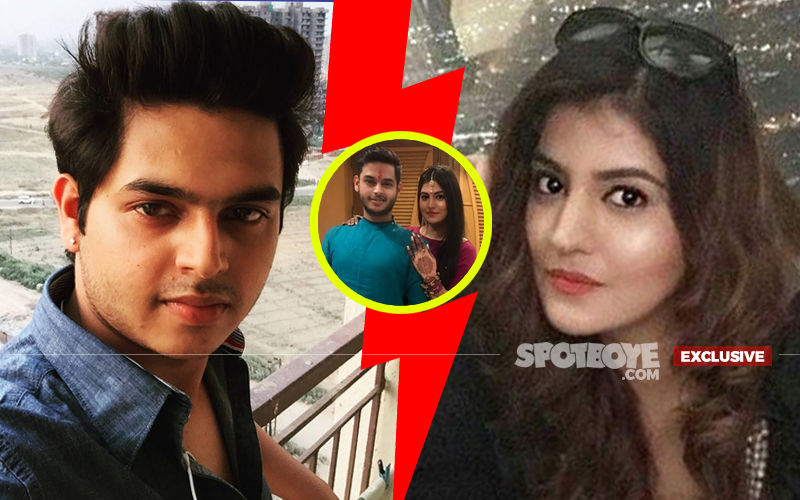 You guys were living together even before your engagement?
Yes, I was staying at her house which was on rent. But to maintain that house, I put in a lot of money and my bank statements are proof.

Are you upset post break -up?

I am not a person who believes in going for parties and chilling with friends to lighten up the mood. Subuhi wanted me to do and when I didn't, she started getting very cranky, The cracks deepened in March when Colors offered me to participate in Bigg Boss 13 with her, Then I was asked to do Nach Baliye 9, then one more show on ZEE 5 was offered to us as a couple--- but I refused all.
Friction had set in between us, almost around that time itself. I knew if we came on any show, our (non)chemistry would give it all away. I didn't want the problems in my personal life to come out in the open. Honestly speaking, I couldn't trust her as I felt she may change anytime as per her convenience. So I said leave it, let me not have any show for some time.

She also said that your mother was not at fault....
Today Subuhi is giving statements that my mother was not at fault at that time. But let me recall, she was the one who went to the police and filed a in 2016 accusing her for harassment.
I am not saying that time my mother was right or wrong that time but all I know is the most who has faced was me
and I had all the right to complain about her. But I didn't do. I didn't went to police as I don't find it a proud thing to be done like her. But going to police is common thing for her ealier she went and complained about my mother this time she went and complained about me.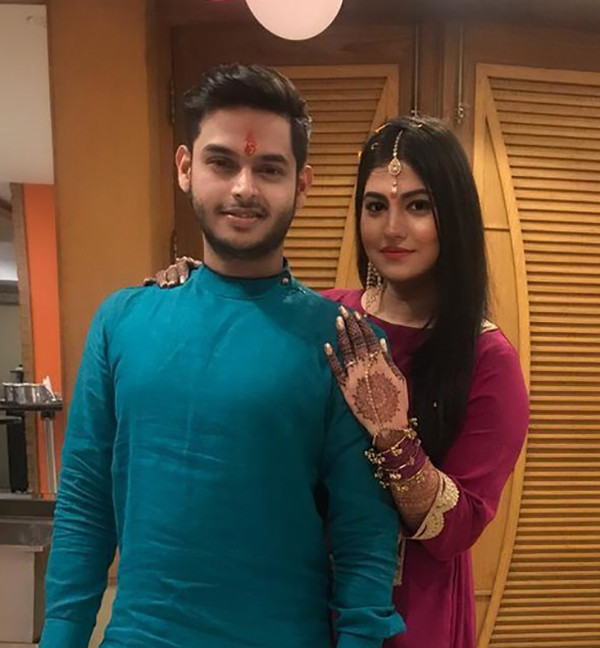 She has accussed of domestic violence... What you want to say on that?
While the argument was on she was the first one to hold my neck and punch my nose. After that I pushed her back and went out of the house. Of course if she is hitting me I can't keep standing and get hurt na thinking she may file a domestic voilonce case? Main maar to nahi khaaunga na?
So I reacted and while pushing her back to save myself she got hurt
. I actually left my phone inside in the heat of moment and when I came back inside to take it so she was like 'Jaa tera phone nahi doongi karle jo karna hai'. While I was going down, the whole society saw me bleeding from my nose. I went out, bought a new T-shirt and came back considering she must be cool now. But as soon as I entered the premise,s I saw cops waiting to arrest me.

It means you were also physically abused....
Yes, and she's talking about domestic violence! Let me tell you we both were taken to the same hospital by the police and our tests were done. So if she is claiming that only I have hit her. I can get you the reports--- and things will get crystal clear.

She is facing problems from creditors as your address proof is her house?
She is claiming in media that I supported Sidharth but let me ask her what support is she talking about? Shopping on my money, roaming in Goa and partying. She herself got my name registered on documents as ZEE 5 show was supposed to get a shoot abroad for which it was important to have the address on documents. And now she is blaming me. Anyway if she is facing a problem due to it, I will get my address changed on the documents in question.
Subuhi called you an escapist and also claimed that you blocked her?
She is lying. I can show you a two-months old chat where I was in touch with her. In fact, even after mutually getting separated---
I have gone to meet her thrice
. But she didn't show any kindness and after two months she pinged me saying 'How are you? I blocked her. Because when I was putting an effort to revive things, she kept my number blocked- then why should I entertain her?

You mean to say she was upset that she was unable to encash on your popularity?
Absolutely, that's the only case here. Think of it, she already encashed me when she got engaged and even now when we parted ways.
What did her parents say when you two decided to call off the engagement?
Nothing--- in spite of knowing the whole drama going around us! They didn't take any initiative to resolve anything or explain her. So I also didn't put any effort to speak to them.

What will be your next move?
She has already moved on and I am seeing her partying and living her life. I will also do the same. After all I also have a life and its my right to enjoy it. Lastly I would just say if you don't want to be with someone, don't make it look so ugly.


Image Source:- Instagram/subuhi077, filmydrama