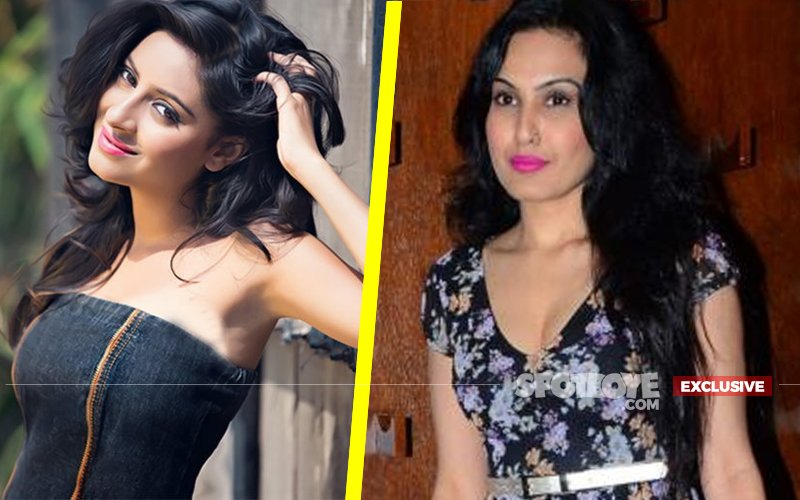 A lot of people may think that Kamya Punjabi broke the law by releasing the Pratyusha Banerjee short film since a Stay Order debarred her from doing so.

Has the Stay Order been issued? But Kamya has not received it, she says.

So what has she got from Rahul Raj Singh so far?

Just this much. Kamya Punjabi's building watchman was handed over an unsigned letter 'apparently' written by Rahul Raj Singh's lawyer! "Kamya memsaab ko de dena," the unidentified man instructed.

Stay Order? No Way!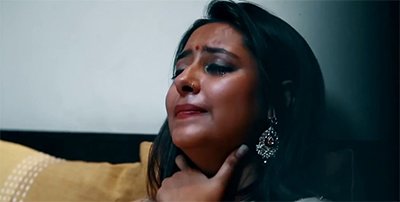 Image Source: youtube/StayTunedMedia

This is the only reason why Kamya Punjabi, who tells SpotboyE.com "I am a God-fearing and law-abiding person. I will never go against the law," released Hum Kuchh Kah Na Sakey online.

Talking EXCLUSIVELY to us on phone at length yesterday a little after midnight, Kamya added, "I want to know where is the stay order on the film Hum Kuchh Kah Na Sakey if one exists. The news that there is a stay order on this film is coming out of my ears now.

Elaborating on what exactly had transpired in the past few hours before she released the film on YouTube, Kamya said, "I wish to put this in proper perspective and I would like to share with SpotboyE.com what all exactly has happened on the Stay Order issue on my front. And it is just this much, not more.

Here goes.

I was not at home on Saturday (Thakur Complex, Kandivli) until late. Neerusha (Nikhat, the film's producer) and I were working. I came home a little after 11 pm and went straight to sleep. The next morning (Sunday) I left home at 6 am. I came back around 2 pm and the reception desk handed me a copy of an unsigned letter by Rahul Raj Singh's lawyer Sneha Singh which says that there is a stay order on Hum Kuchh Kah Na Sakey.

I am giving Sneha Singh's letter to SpotboyE.com and please reproduce it on your portal. Let the people decide if this letter is a Stay Order.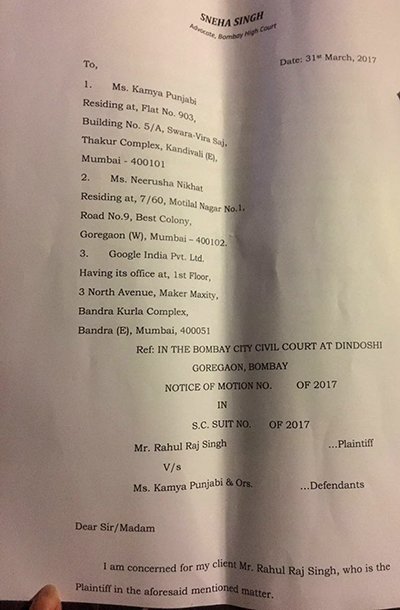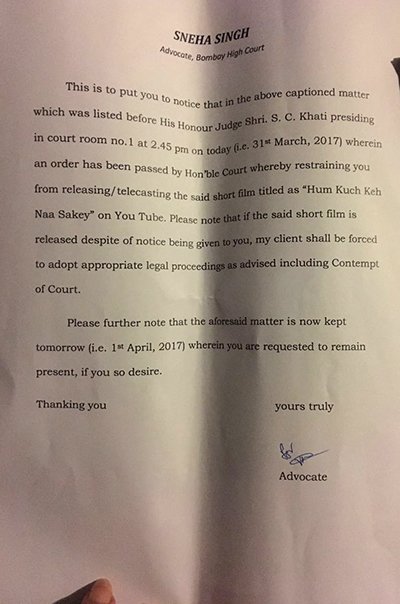 The 2-page letter was handed to my building's watchman even without an envelope covering them. Who delivers stay orders like this?

The same contents were emailed to Neerusha and she too endorses my views.

No stay order, not at least till now- which is why we went ahead with Hum Kuchh Kah Na Sakey and released it on the Internet."


Thumbnail Image Source: sharestills & hdpics