Sonali Phogat MURDER Case: Poster Of Her Last Film Unveiled By Late Actor's Daughter; Claims, 'Politicians Are Also Involved In The Death'
Sonali Phogat's daughter Yashodhara unveiled the poster of her mother's last film and shared that 'I am sure this film will inspire everyone'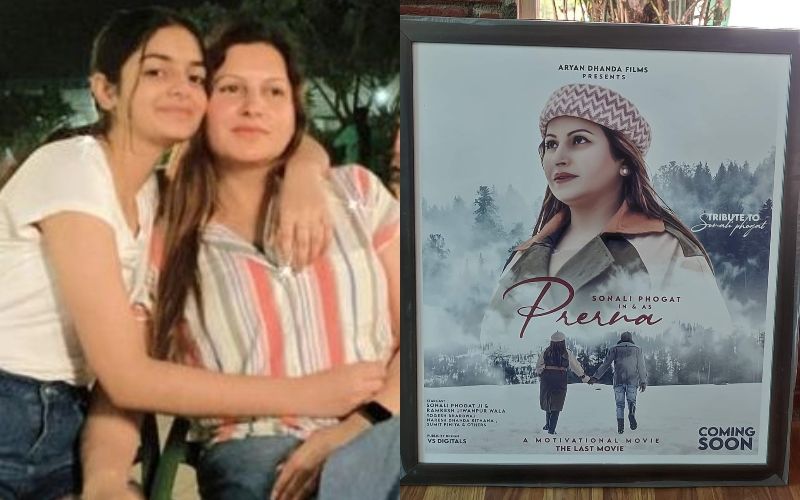 Haryanvi actress Sonali Phogat's last film Prerna is all set to hit the theatres and the poster of the upcoming film was finally released in Hisar. The poster was unveiled by her daughter Yashodhara at an event organized by her daughter in Dhundur, Hisar.

During the release of the poster, Yashodhara said, "Mummy's last movie is a very motivational movie and I am sure this film will inspire everyone. Watch and promote it."
Sonali Phogat's daughter Yashodhara has raised stirring questions about the police investigation.
According to her, the police are only extending the remand, and they should rather ask why the accused killed her mother. On the involvement of the leaders in this conspiracy, She also highlighted that due to politics, the CBI investigation is not being done.
However, the police are engaged in the investigation, after which new revelations have been cropping up on daily basis.
As per the reports, Sonali Phogat's sister Rukesh Punia also appealed to all the actors of Punjab and Haryana to promote this film. She maintained that this is her Didi's last movie and she has also done awareness campaigns like Swachhta Abhiyan.
As per the latest report in Aajtak, Phogat's driver Umed Singh told that one day Sonali got a call from her daughter's school and was informed that her check was bounced. He alleged that Sonali did not even have enough money in her account to pay for her daughter's school fees.
Image Source: Instagram