Sumona Chakravarti Getting MARRIED To Kajol's Cousin Samrat Mukerji? Here's What The Kapil Sharma Show Actress Has To Say!
Sumona Chakravarti has finally broken her silence on wedding rumours with Kajol's cousin Samrat Mukerji!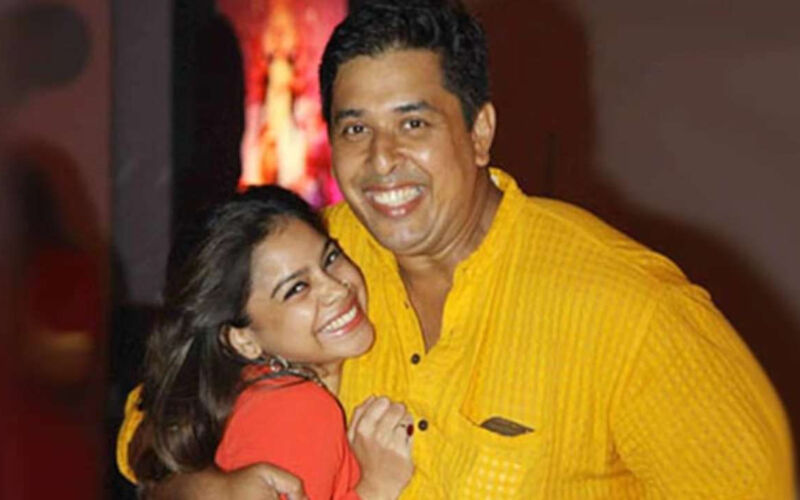 Television actress Sumona Chakravarti, who is widely known for her stint on 'The Kapil Sharma Show,' is rumoured to be getting married to her dear friend Samrat Mukerji. The buzz has it that Sumona and Samrat-who is Sharbani Mukherjee's brother and Kajol and Rani Mukerji's cousin, will soon tie the knot in an intimate ceremony. Now, Sumona has reacted to her wedding rumors. In a recent interview, the actress dismissed all such reports and called them 'rubbish.'
Speaking to ETimes, Sumona said, "Oh, God! These are old 10-year-old stories from social media. This is rubbish. Frankly, no comments, I don't like to talk about my personal life. If ever there's any development, you all will get to know about it. I shall announce it." When asked is Samrat a part of her life or not? Chakravarti told the web portal that he is a friend and that she does not speak about her friends or family in the media. "He's a friend. That's about it. I don't speak to the media about my friends or family and I want to keep it that way." Interestingly, on being quizzed about her wedding, Sumona replied, "I think I have answered your question." ALSO READ:
Sumona Chakravarti REACTS To Rumours Of Quitting 'The Kapil Sharma Show': I Haven't Quit It And Don't Intend To Do It Either
Not to forget, in an early interview with Times of India, Sumona talked about Samrat and said she meets him only for five days during Durga Puja in Mumbai. She also mentioned that Samrat is a family friend and that they don't meet or talk to each other often.

On the work front, Sumona will be hosting a travel-based show called Shonar Bengal. She revealed the reason for taking up this travel-based show was that it facilitates both her passion for travel and being a proud Bengali she took up the show.
Image source/Sumona Chakravarti/Instagram