Sunil Grover Gets Candid About Being Replaced From Hit Show In Just 3 Days; Reveals It Triggered 'Immense Self-doubt' And Pushed Him Into Isolation-READ BELOW!
Sunil Grover revealed shocking details of being replaced from a show without notice and fans are guessing if he addressed The Kapil Sharma Show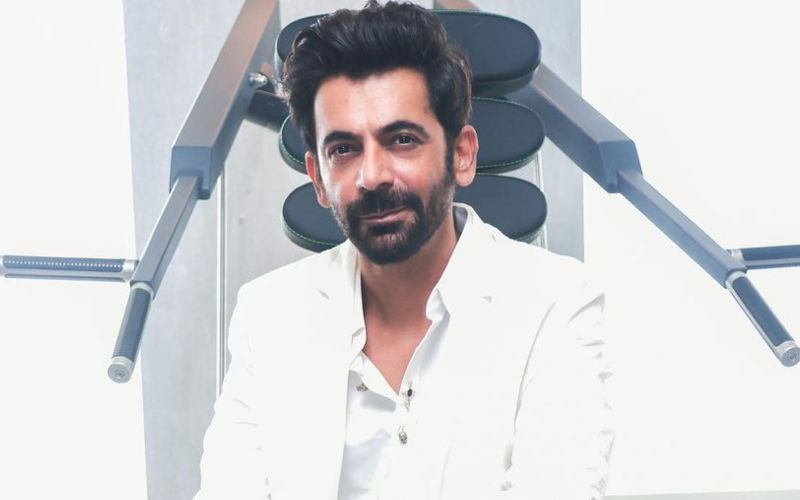 Sunil Grover is regarded as one of the best actors and comedians in the industry and he enjoys a massive fan-following. The actor is popularly known for his characters such as Guthi, Rinku Bhabhi, and Dr. Mashoor Gulati from The Kapil Sharma Show. However, success did not come easy for the actor and he has witnessed a plethora of setbacks in his career. Grover left TKPSS after a fallout with the host Kapil Sharma in 2017 and since then many statements were issued as the controversy never settled.

The actor has been a part of several films and web series following his ouster from the comedy TV show. Now, in an interview with ETimes, Sunil Grover spoke of getting sacked from a show in no time without mentioning the name.
In a conversation with ETimes, divulged the details on being replaced on a show without being informed and shared that it triggered "immense self-doubt" and pushed him into isolation.
The actor shared, "Ek show tha jisme main replace ho gaya tha 3 din mein hi aur mujhe bataya bhi nahi tha. Kisi aur se pata chala tha mujhe. I had immense self-doubt, mujhe ni lagta tha ki main dobara ja paunga ya un logo ke saath shooting kar paunga. Toh main ek shell mein chala gaya tha almost one-month ke liye. Then I thought maybe I will not pursue it but then I don't know if it was some kind of stubbornness which made me say, chal koi nahi…ek baar aur try karte hai. (There was a show in which I was replaced within 3 days and I wasn't even informed about it. I got to know it from another person. I had immense self-doubt. I didn't think I could go back again and continue shooting with them. I went into a shell for almost a month. Then I thought, maybe I will not pursue it but then I don't know if it was some kind of stubbornness that made me say, it's alright, let's give it another try)."
The actor shot to fame with his stint in The Kapil Sharma Show and he discussed how judging oneself on the scale of social media popularity can be fatal.
Grover's latest comment comes days after Kapil Sharma asserted that artists including Bharti Singh Upasana Singh, Krushna Abhishek and others left the show to do follow their own path and do something of their own and it cannot be equated with the exit of Sunil Grover, which occurred following a fight with Kapil Sharma.
Image Source: Instagram