Why Did It Take Kiku Sharda 19 Days To FEEL Sunil Grover, Chandan Prabhakar & Ali Asgar's Absence?
Last night, Kiku Sharda tweeted from Honk Kong: I Miss My On screen Family- Sunil Grover, Chandan Prabhakar & Ali Asgar. It took him 19 days to feel the pinch. Weird, isn't it?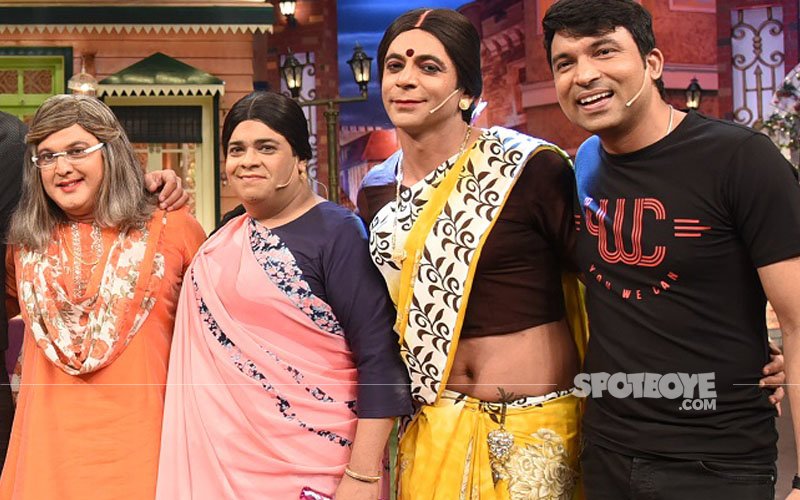 If you have been watching The Kapil Sharma Show after the entire Kapil Sharma-Sunil Grover brawl, then you wouldn't have been able to avoid the fact that the show is no more that energetic, filled with positive vibes and laughter as it used to be.
For sometime now, the remaining cast of the show- who chose to stick with Kapil Sharma after the controversy like Kiku Sharda- his loyalist (often addressed by the show's crew as Kapil's sycophant) have shot for a few episodes (some complete some incomplete). All this while Kiku Sharda chose to be on Kapil's side and never stood up for Sunil Grover & Co.
But suddenly last night, Kiku realised that he is missing his on screen family. As you know Kiku is off to Honk Kong with his family for a mini vacation. From Honk Kong, while on a family vacation, Kiku Sharda tweeted, "As I holiday here in HK with my family, I miss my onscreen family @WhoSunilGrover @kingaliasgar @haanjichandan @preetisimoes @neetisimoes 😘."
Surprisingly Kapil Sharma is not tagged in this tweet.

Our only question here is – Why Now? Even when we reported stories related to the controversy, Kiku always chose to avoid or not respond to our messages and calls. Recently, when
Kapil Sharma cancelled his show's shoot
, we again tried to contact Kiku to know more about it but he responded saying, "Leave me alone. I don't like to talk about my work."
We wonder even after giving Kiku so many opportunities and a platform to express himself, why did he choose to stay mum from March 16 (the day Kapil and Sunil had the mid-air brawl) till last night. Why didn't he support Sunil, Chandan and Ali when they were fighting the battle all by themselves till now?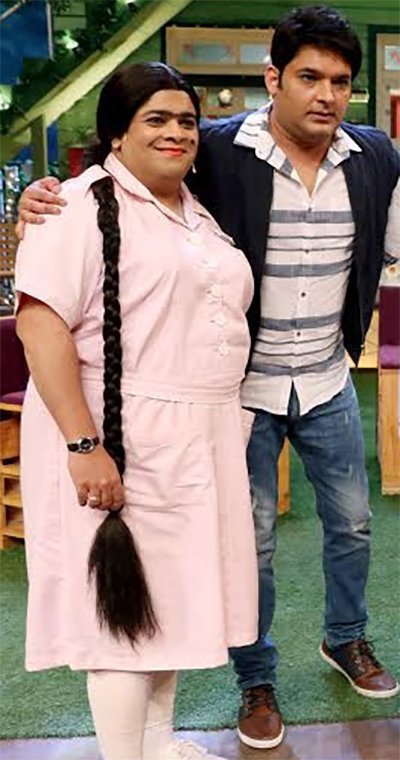 Image Source: youtube/setindia
What kept him so occupied? Shooting for The Kapil Sharma show?
Or is it the fact that
Sunil Grover recently won accolades for his stint at the Indian Idol 9 grand finale
along with Sugandha Mishra (who played Kiku's part as he refused to shoot when Sony called him). Is it the insecurity talking?
As we told you, Kapil Sharma had hurled
abuses at Kiku as well during his mid-air fight
with Sunil. He was heard telling Kiku, "Main banaya hai tujhe. Hai Kaun tu? Sirf Rs 10,000 per day ka artiste."
Strangely, Kiku opted to stick with Kapil even after being insulted by him. He even
wished Kapil on his birthday
. He wrote a message on his Twitter wall saying, "Happy B'Day brother, thanks for helping me make the world laugh, there could be no better job. #respect."
Although he is on Kapil's side (as of today), yet as the time is passing and with his latest tweet, it looks like Kiku if finally feeling the pinch and wants to get back to his other team members- Sunil Grover, Chandan Prabhakar and Ali Asgar!
Or is it Kapil who has asked him to send out such feelers?

Thumbnail Image Source: Manav Manglani