Yeh Rishta Kya Kehlata Hai SPOILER 26th August 2023: Abhir Becomes Cupid In Akshara-Abhimanyu's Love Story; Kairav-Muskaan Makeup After Their Fight
In the upcoming episodes of Yeh Rishta Kya Kehlata Hai it will be seen that Abhir will start bringing Abhimanyu and Akshara closer again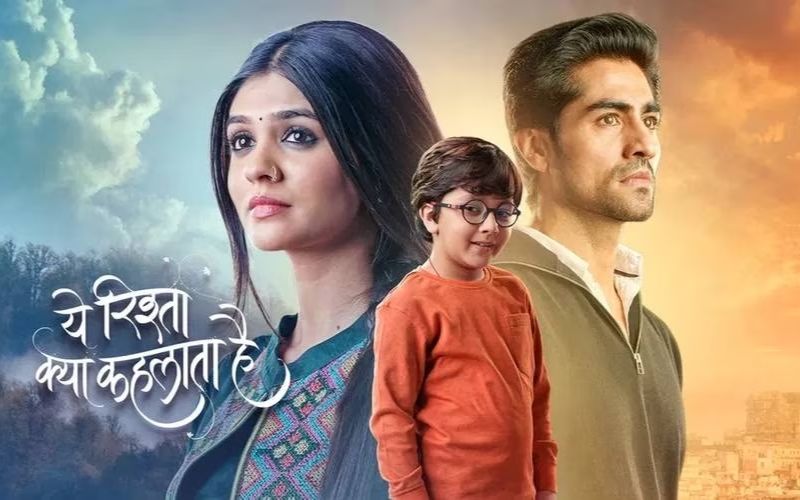 Pranali Rathore, Harshad Chopra and Shreyansh Kaurav starrer Yeh Rishta Kya Kehlata Hai has been running successfully for almost 15 years now. Having started the journey with Hina Khan and Karan Mehra, the Rajan Shahi production is not only one of the most-watched shows in India but it also often tops the weekly BARC ratings. The last few episodes of the show have centred around the Goenka and Birla families coming together for Abhir as they help him grieve Abhinav's death.
In today's episode of Yeh Rishta Kya Kehlata Hai it will be seen that Abhir will ask Abhimanyu why they have shifted to a new place. Abhimanyu will explain how it is so that they could help him study better for his exams. As he takes his son to change his clothes, Akshara thanks her family for shifting to a new place. They assure her that they will do anything for Abhir. It will be seen that Kairav and Muskaan will reconcile after their huge fight in the previous episode. As Muskaan states that she needs time to come to terms with Abhinav's death, Kairav tells her that she can take as much time as she needs.
ALSO READ: Yeh Rishta Kya Kehlata Hai SPOILER ALERT 29th August 2023: Abhimanyu Finds Out About Abhir's Bed-Wetting Issue; Promises To Help Him
If reports are to be believed, Abhir will play the role of cupid between his parents and bring them closer after a dream where Abhinav advises him to do so. It will be interesting to see how the love between Abhimanyu and Akshara blossoms again. On the other hand, it will also be seen that Akshara will save Muskaan's life from a few goons during the occasion of Raksha Bandhan. Will this make Muskaan let go of her grudge that she has on Akshara and Abhimanyu? Only time will tell.