Yeh Rishta Kya Kehlata Hai SPOILER 4th August 2023: Kairav And Muskaan's Marriage In Trouble, As Latter Plans To relocate To Mumbai For Her Job
In the upcoming episode of Yeh Rishta Kya Kehlata Hai, Muskaan will inform the Goenka family that she has confirm her promotion to her seniors which will upset Kairav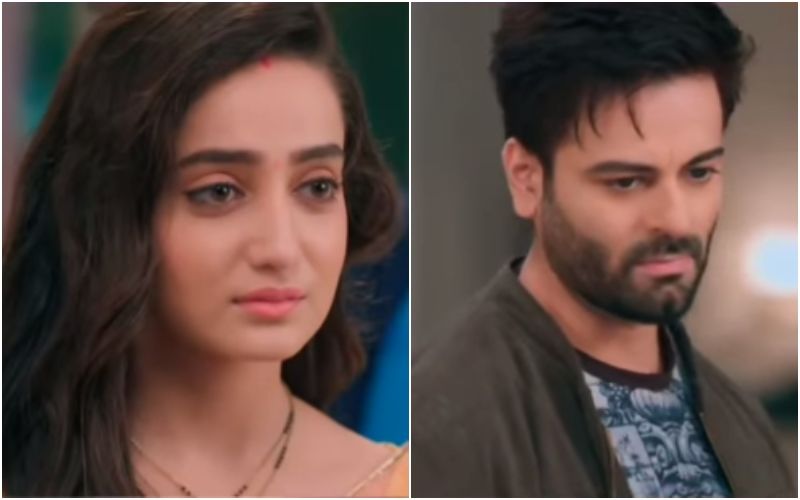 Produced by Rajan Shahi, Star Plus' show Yeh Rishta Kya Kehlata Hai has been running successfully for almost 15 years now. Starring Pranali Rathore, Harshad Chopra, Shreyansh Kaurav, Jai Soni and many more in pivotal roles, the show is one of the most-watched shows on Star Plus. In the past few episodes it was seen that Abhimanyu gets heartbroken and gives up his custody of Abhir, after the kid requests him to let him stay with Akshara and Abhimanyu.
On the other hand Muskaan receives a promotion in her office which requires her to go to Mumbai temporarily. In the upcoming episode it will be seen that she will inform the Goenka family that her seniors want her to give a confirmation about taking up the promotion. Manish advises her to decide soon. Suwarna tells her that she should take up the opportunity and focus on her career. Muskaan gets happy and informs everyone that she wants to get this promotion. Ecstatic Akshara and Abhinav hug and tell her to make everyone proud. While everyone is busy rejoicing, Kairav gets sad. He tells Muskaan that he will find a comfortable home for her in Mumbai. Abhinav witnesses Kairav's sullen face.
ALSO READ: Yeh Rishta Kya Kehlata Hai SPOILER 3rd August 2023: Abhir Demands To Sleep Between Akshara And Abhinav, Ruhi Consoles A Heartbroken Abhimanyu
In the upcoming episodes it will be seen that Abhimanyu will be accused of killing Abhinav. Akshara and Abhir will blame him for snatching away the one person who was always their pillar of strength. It will be interesting to see how the Goenka and Birla families take in the shock of losing Abhinav. Will Akshara ever forgive Abhimanyu? How will Abhimanyu fill his family's life with colours again? Fans have been eagerly waiting to know how the show proceeds further.
Image Source: Instagram