Yeh Rishta Kya Kehlata Hai SPOILER ALERT 23rd August 2023: Muskaan Gets Furious About Abhimanyu Constantly Visiting Akshara-Abhir
Akshara and Abhimanyu will ask the Birla and Goenka families to forget about their enmity and come together so that they can help Abhir overcome the trauma of Abhinav's passing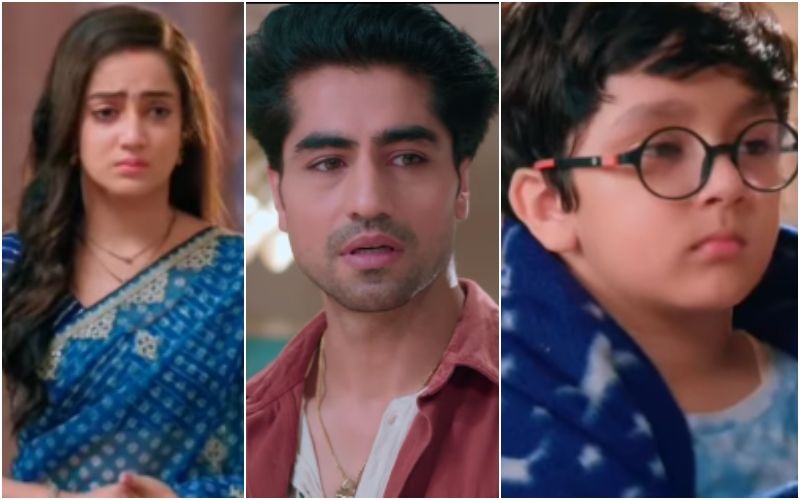 Produced by Rajan Shahi, Star Plus' show Yeh Rishta Kya Kehlata Hai has been running successfully for almost 15 years now. Starring Pranali Rathore, Harshad Chopra, Shreyansh Kaurav, Jai Soni and many more in pivotal roles, the show is one of the most-watched shows on Star Plus. In the last few episodes of the serial it was seen that Akshara proves Abhimanyu innocent with a video accidentally recorded by Shefali. Abhir starts missing Abhinav and refuses to come to terms with the fact that his father is dead.
In today's episode it will be seen that Abhimanyu visits Abhir with Manish's permission. Abhimanyu talks to Akshara about how Abhir needs time to understand that Abhinav will never come back. Muskaan will see Abhimanyu in Goenka mansion and burn in anger as for her he is the reason behind her brother's death. On the other hand, Abhir starts getting irritated easily and all he wants to do is sleep. This pattern is noticed by the women in the house. Back at the Birla house, Ruhi suggests Abhimanyu to take Abhir to DisneyLand, so that they can cheer him up. Abhimanyu explains to her how all Abhir needs right now is support and care.
ALSO READ: Yeh Rishta Kya Kehlata Hai SPOILER 22nd August 2023: Akshara Proves Abhimanyu Innocent In Abhinav's Murder Case; Goenkas And Manjiri Feel Remorse
Akshara decides to take Abhir back to Kasauli so that he can understand well that Abhinav is not coming back. While the Goenkas ask her to rethink her decision, Abhimanyu supports her as he wants what is best for Abhir. He goes on to state that he doesn't want to replace Abhinav but will not step back from fulfilling his fatherly duties. Witnessing the bond between Abhimanyu and Akshara will leave Muskaan furious. There is a possibility that in the upcoming episodes she might accuse Akshara of lying to Abhinav about her love for him.
ALSO READ: Yeh Rishta Kya Kehlata Hai SPOILER ALERT 21st August 2023: Abhir Gets Furious As Akshara Supports Abhimanyu, Shows Signs Of Depression
Witnessing Abhir's condition, Akshara and Abhimanyu will consult a counsellor who will tell them that Abhir is going through depression. He suggests they monitor Abhir closely so that they can help in healing his trauma. The ex-couple asks the Birla and Goenka families to forget about their enmity and come together so that they can help Abhir overcome the trauma of Abhinav's passing, which leaves everyone shocked.
Image Source: Instagram