Benafsha Soonawalla's Mother Says, "My Daughter Never Loved Varun Sood, He Damaged Her Life"
Benafsha Soonawalla's mother doesn't sound amused by the connections and cross-connections happening in Divya-Varun-Priyank-Benafsha's lives. The lady talks to SpotboyE.com no holds barred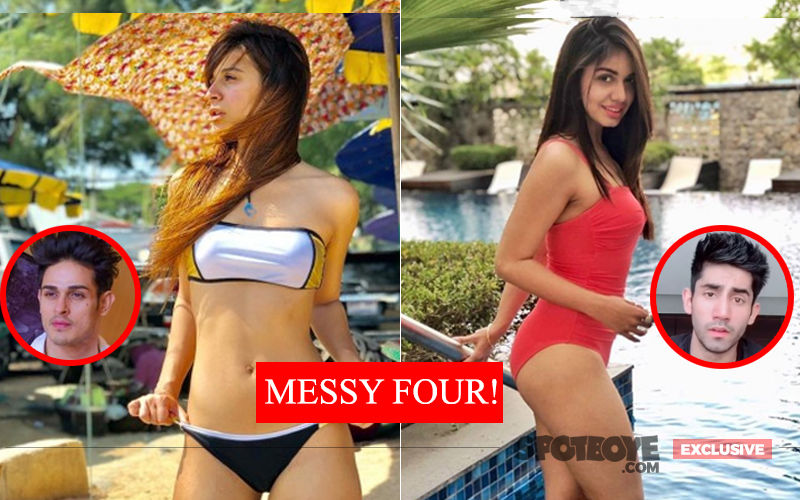 Need to talk to you about the Benafsha-Priyank-Divya triangle...
Yes?

Divya's (Agarwal) family have cautioned on social media, by putting on her Instagram, that your daughter is in touch with someone she should not be. The reference is to Priyank (SEE INSTA POST BELOW)...
They have never contacted me. I don't know them at all. Parents don't always come into the picture when children are above 18. But since you've called, what I would like to say is that my daughter Benafsha and Priyank have been good friends even before Bigg Boss days. Benafsha comes across as someone who lives in the US. Her style is quite Westernised, which the Indian culture does not accept. Benafsha does not understand that she is in India, but she has no love feelings for Priyank. They may be friends and she might be even taking advice from him. But they are definitely not romantically involved. My daughter has other things in life- she is very busy with Netflix and MTV shows.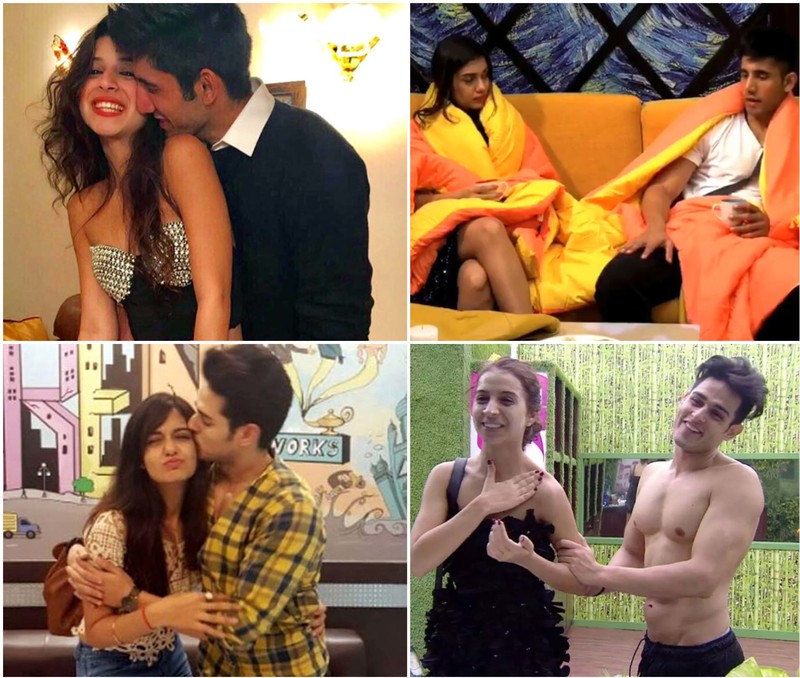 But Benafsha texted to Divya that 'she should stay away from Priyank (Sharma) as he is not a nice guy'. Divya exposed those messages on national television, wherein Benafsha even told her that Priyank is a 'D**k'!
I am not aware of this. Benafsha and I haven't spoken about such messages. However, I will check with her.
But as far as I know my daughter Benafsha, she has no relationship with Priyank. If Varun wants to get back with Divya and whether Divya is interested in taking him back, it's a matter that's strictly between them. If my daughter falls into these things, I will tell her to stay away.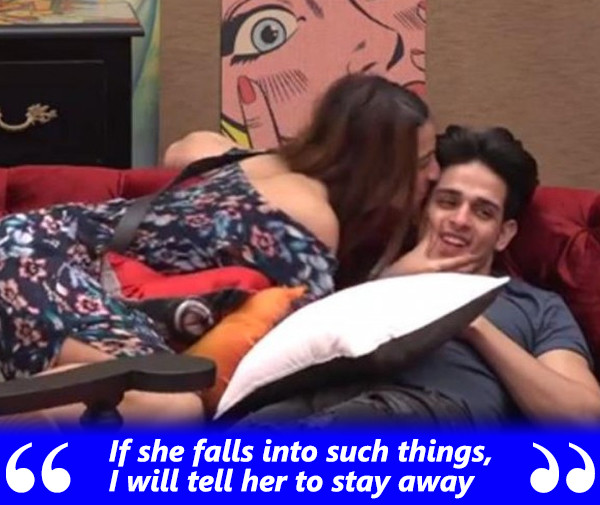 Will you tell her to stay away from Priyank?
I hope to.

Is it possible- as it seems- that your daughter has already fallen in love with Priyank, it's early days- and you don't know?
Nope, I don't think so.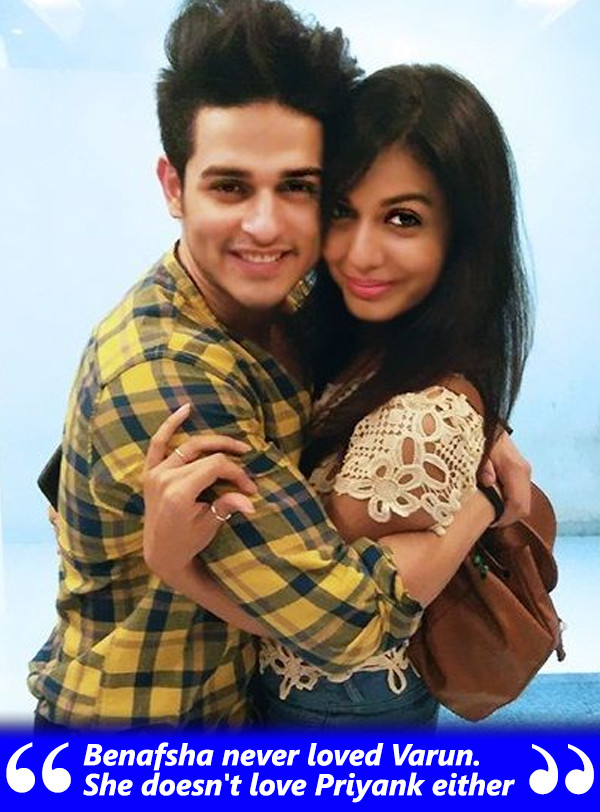 She tells you everything?
Yeah, we are friends. In fact, I have spoken to even Priyank about this and he categorically told me that Benafsha and he are just friends.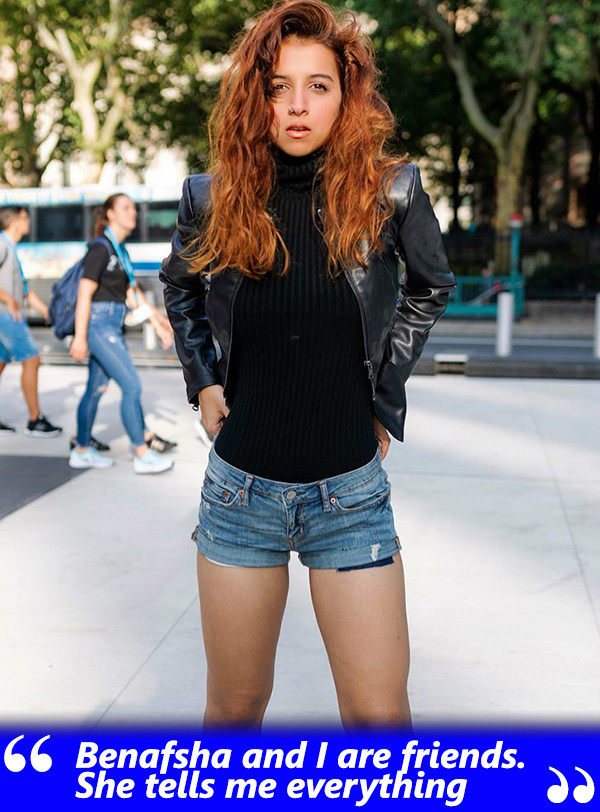 You don't seem to approve of Priyank...
I haven't met him but spoken to him only on phone. In this line, most people are immature whatsoever their age. Varun was also Benafsha's friend sometime back- but he messed up her life inside the Bigg Boss house.
How did Varun (Sood) mess up her life? What was said is that she took him out for a holiday and then came back and dumped him
I really don't want to discuss Varun.
(L) Benafsha With Mom, Dad, Brother, (R)Insta Post

In the on-going Ace Of Space, Varun is painting himself white, seedha-saadha type jiske saath dhoka hua hai...
But my daughter hadn't started loving him. Varun took it in a different manner and we can't help it.

So, Varun loved Benafsha but she did not. Is that what you are saying?
Yes, there was nothing from my daughter's side.
Did you at any stage tell Varun to step back?
He has done so much damage to her that she can never be friends with him again.
He put his hand on her head and went ahead in life. If he was a good friend, he wouldn't have done that. He piggybacked on her popularity claiming that he is her boyfriend and became a name. It was so unethical.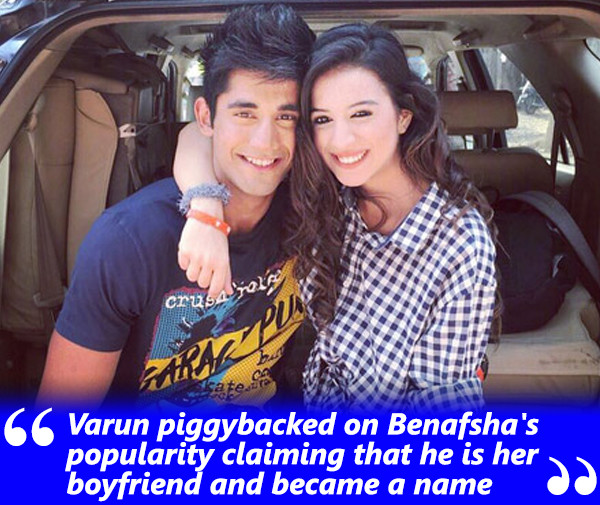 How do you say that it was only one-way fondness from Varun?
Benafsha told me that, when she came out from the show.

Are Benafsha and Divya on talking terms?
No.
It's quite messy out there- Varun-Divya-Benafsha-Priyank...
I don't know what Divya has against my daughter. She should leave us alone. Why is she after Benafsha?

And I really don't understand why Divya's family is trying to caution me. Unki beti ne bhi wohi kiya tha, unko samjhana chahiye tha na us waqt ki kaisa banda hai woh. Why give chetavni to me?
I think Divya strongly feels that your daughter snatched her boyfriend...
Woh uska problem hai if she can't stop thinking like that, we really can't help it.


Image Source:- Flexoexchange,ibtimesindia,starsunfolded,wikibio,lifeberrys,twitter/ipriyanksharmaa,instagram/benafshasoonawalla/divyaagarwal_official