EXCLUSIVE! Bigg Boss 15's Vishal Kotian On His Physical Fight With Jay Bhanushali: 'I Forgive Him, Hope Jay-Veeru Will Get Together Again One Day'
In an exclusive chat with SpotboyE, Vishal Kotian states that life is too short to hold grudges and thus he forgives Jay Bhanushali for everything he did to him on Bigg Boss 15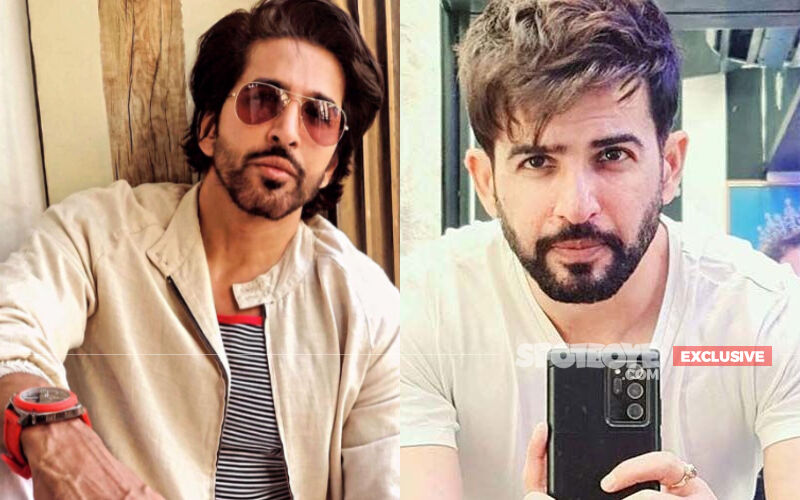 Actor Vishal Kotian is the latest celebrity to have got evicted from the popular reality show 'Bigg Boss 15'. In a shocking twist, the show witnessed triple eviction on Thursday. The bottom five contestants were given a last chance to entertain the safe contestants but Jay Bhanushali, Vishal Kotian and Neha Bhasin failed to win the task and thus were evicted from the show. After his exit, Vishal got candid with us and bared his heart out. He spoke about his journey and equation with Jay Bhanushali.
On the show, Vishal and Jay, who initially started off on a friendly note, often got into verbal spats and arguments with each other. Both the actors got into a major physical fight and pushed each other hard after the recent press conference in the house. While speaking to SpotboyE.com, Vishal Kotian asserted that unlike Jay he does not hold grudges and therefore he forgives him. He accepted that he did feel bad and hurt when Jay hit him below the belt, but he did not go to this level to insult him, thinking how his wife and daughter would feel.
The Akbar Ka Bal Birbal actor shared, "One thing that I never want to do what Jay did was to hold grudges. I feel life is too short and Corona taught us that we should be more considerate and more forgiving. I forgive Jay Bhanushali for everything he did to me and I don't want to hold any grudges like him. And, I would love to be his friend because I make friends wherever I go. Jay is a very nice human being but he was the right man in the wrong place. He removed all his frustration on me, I didn't like the fact that he hit me below the belt. That's not how you fight a battle."
He added, "I never wanted to do the same thing with Jay because I thought about his wife and daughter watching him on the show… they would feel bad and that's why I never hit him below the belt. But, sadly, Jay didn't do the same, he did not realize that my dad would be watching the show. But, as I said I forgive him for everything. I think Jay-Veeru will probably get together one day somewhere in life. He will still be my friend outside the house. I don't make fake relationships in my life."
Talking about his eviction, Vishal Kotian expressed his dismay saying that he had put his heart and soul into the show and thus he is very disappointed with his eviction.

Image Source: