Akanksha Dubey SUICIDE Update: Strange Liquid Found In Bhojpuri Actress' Stomach, Post-Mortem Report Confirms It's Not Alcohol
Reports state that not only were injury marks on Akanksha Dubey's wrists found, but there was strange liquid found in her stomach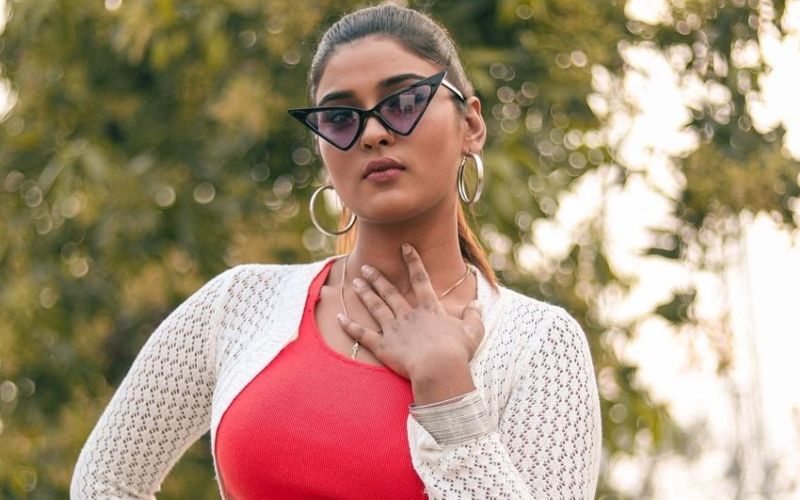 Bhojpuri actress Akanksha Dubey left her fans in shock when the news of her committing suicide made it to the headlines. She was found hanging in her hotel room on March 26 in Varanasi's Sarnath, where she was busy shooting for an upcoming project. While the probe into her death is currently ongoing, it is being reported that her post-mortem results are out.
According to India.com, the report states that injury marks were found on Akanksha's wrists along with strange liquid in her stomach. It is being stated that the mucus membrane of her stomach was choked as well. It is mentioned that around 20 ml of liquid existed in her stomach. The media publication states that there was no trace of alcohol in her body and that she wasn't drunk when she took the extreme step. The report states, "The mucus membrane could be congested due to the presence of a coercive material."
ALSO READ: SHOCKING! Akanksha Dubey Commits Suicide: Bhojpuri Actress Hangs Herself In A Hotel Room In Banaras-Reports
For the unversed, the late actress' mother has filed a case against her boyfriend Samar Singh and his brother Sanjay Singh for harassing Akanksha and not letting her work with anyone else. In her interview, she had claimed, "Akanksha worked with Samar for the past three years but he did not pay a single penny to her. Dues on Samar had gone above Rs 3 crore. Whenever Akanksha sought her payment, Samar used to torture and thrash her and he also used to harass her whenever she tried to work with other artists."
While, an abetment to suicide case has been registered against the brothers, a CCTV footage from the hotel premises shows that the actress was spotted with a man name Sandeep Singh on the night of her death. The video showed them entering the hotel at midnight.
Akanksha was a popular face in the Bhojpuri industry and was loved for her dancing skills. She made her debut with the movie 'Meri Jung Mera Faisla' where she played a cameo role. She had appeared in movies like Akshay Kumar and Salman Khan starrer Mujhse Shaadi Korogi and Saajan.
Image Source: Instagram