Ashneer Grover Recalls When His Wife Madhuri Jain Suffered A MISCARRIAGE While They Were Living In Mumbai!- DETAILS INSIDE
Ashneer Grover during an interaction at an even opened up about his experience of living in Mumbai during the initial years and his wife suffering from miscarriage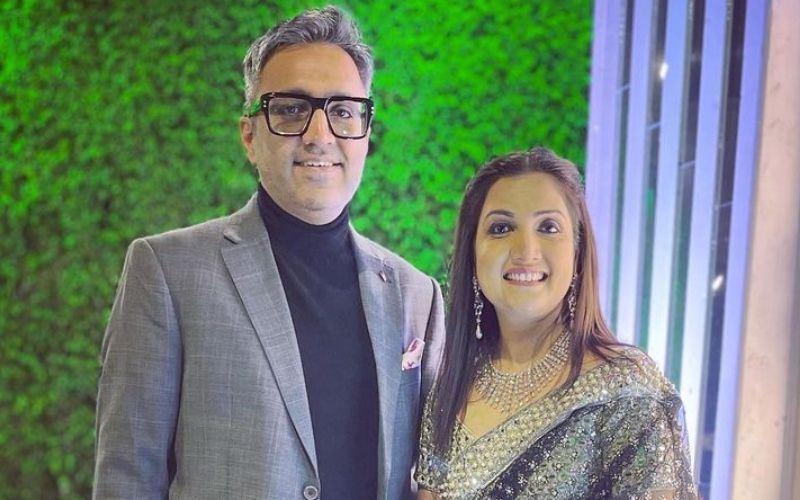 Businessman Ashneer Grover became a household name after his stint in Shark Tank India season 1. While he is no longer a part of the second season, his straight-forward personality and unfiltered opinions are often missed by the audience. The former MD of BharatPe, recently attended the Times Litfest 2023 in Delhi where he opened up about his struggling days.
Reminiscing about the time when Madhuri suffered a miscarriage, when they were living in Mumbai without the support of their parents, prompted their decision to move back to Delhi. He said, "While I was working in Kotak, it was just Madhuri and me so we used to adjust the salary. Even when my parents used to come, they would leave in a day or two as they used to taunt me that my house is quite small. In the two years, we also started missing the family and if your roots aren't from Mumbai, then it is really difficult to stay for long. Then, Madhuri had a miscarriage and she went back to Delhi."
For the unversed, Ashneer co-founded the brand BharatPe in 2018. He had also gone on to invest in many start-ups. However, it all came crashing down when his company alleged him and Madhuri of misusing the company funds and they were stripped off of their positions. Not only has Ashneer gone on to publish his own book Doglapan, but he also recently announced his new start-up Third Unicorn.