Britney Spears Slams Her Dad Jamie With SHARP Instagram Post For Treating Her Like Fu*king Dog'; Says 'I Pray You Burn In Hell'
Britney Spears' conservatorship concluded on November 12, and it controlled much of her life and finances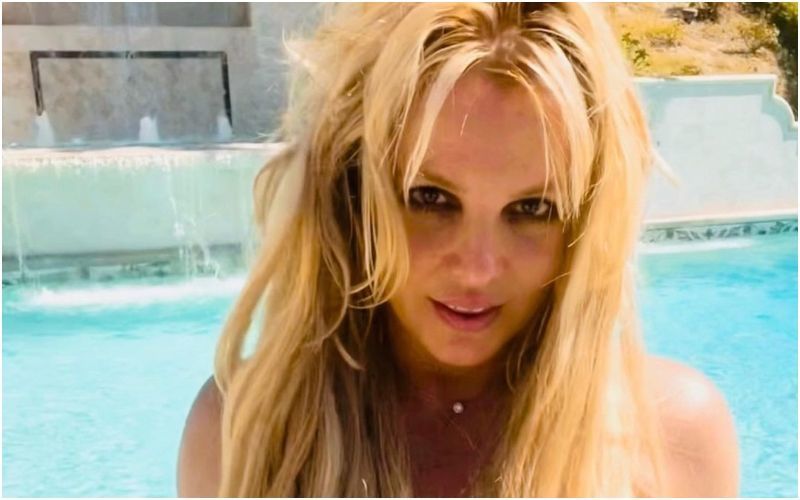 Britney spears, in a rather shocking turn of events, has levelled accusations against her father and former conservator Jamie Spears via social media. She alleged that Jamie treated her "less than an f-king dog" in a series of long notes she shared on Instagram.

"Why did you and the family go along with it and treat me like a f–king dog ???" Britney captioned a series of photos of herself on Tuesday, addressing her father Jamie. "WHAT MAKES YOU SO GODDAMN SPECIAL ??? WHAT MAKES YOUR OTHER DAUGHTERS SO GODDAMN SPECIAL THAT YOU TREATED ME LESS THAN A F–KING DOG ???"
In her latest Instagram post, Briteny shared screenshots from five different notes applications detailing how her father allegedly treated her over the course of her conservatorship. She also claimed that Jamie made her feel the 'UGLIEST'.
Spears continued, "Then in the conservatorship, I felt absolutely nothing." She added, "I was sad, had no say in my looks in photoshoots, had to follow guidelines … I will say it until the day I f–king die … my family ruined my f–king life !!!"
In her long and sharp post the 'Toxic' singer mentioned that her 70-year-old father "always told me I was fat so I never felt pretty or good enough."
"He was never a father to me because he was always drunk !!!" she wrote. "The reason I'm talking about this is because I know I try to present myself as being perfect and pretty … but it's because I know what it feels like to feel ugly and scared !!! To be told 'THERE IS NO LOOKING AT THAT FACE OF YOURS.'"
Britney also went on to accuse Jamie of going to extreme lengths to make her feel anything but gorgeous.
"HE WOULD GO LOW !!! He was the lowest," she wrote, adding that he even went as far as to tell her one of her boyfriends had a "perfect" body, and that she "need to work on myself because I wasn't fit."
"WHAT FATHER TELLS HIS DAUGHTER THAT HER BOYFRIEND HAS A PERFECT BODY ??? And I have a lot of work to do ???" she continued.
Britney concluded her post by saying that women should "FEEL BEAUTIFUL TODAY !!!"
Her latest post comes after a list of allegations she made against her father in a shocking court appearance in June 2021.
Image Source: Instagram