Cold War Between Virat Kohli's Wife Anushka Sharma And Rohit Sharma's Wife Ritika Sajdeh? Ravi Shastri Reacts
Ravi Shastri really knows how to dodge such controversial questions. Here's how he replies when Virat Kohli was asked about the rift between his wife Anushka Sharma and Rohit Sharma's wife Ritika Sajdeh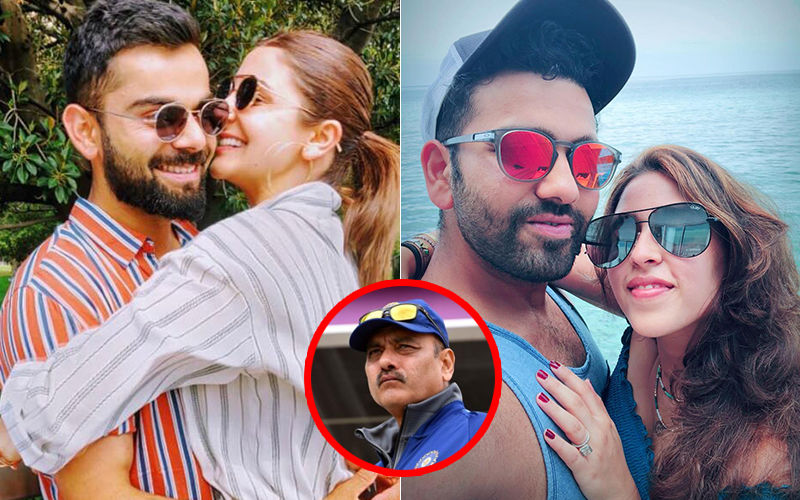 Speaking of their wives, in the same press con, the questions about the differences between Rohit and Virat's wives were also raised. However, instead of them answering, it was Ravi Shastri, who was also present at the conference, has a very interesting take on this question.
Shastri said that very soon you will also read the news that the cricketers' wives will bat and bowl, what do you want from me? Upon hearing this, all the people present at the press conference started smiling. Even Virat could not stop himself from laughing.
Rohit Sharma opened the pandora's box by unfollowing the Indian cricket team captain Virat Kohli and his star wife Anushka Sharma post an altercation with the former. One thing led to the other and after Rohit's social media activity, both Anushka and Virat posted cryptic messages to their Instagram handles. There were reports that the BCCI tried to douse the controversy by urging with one of the two players to post an "all is well" post to show that there was a mutual feeling of bonhomie in the team. But, the player in question refused to do so.
After Rohit Sharma unfollows Anushka Sharma, KL Rahul and Yuzvendra Chahal started following the actress.
Though Anushka and Ritika have kept their mum on this topic, still hoping everything is well between the two.
Image source: Instagram/ Anushka Sharma/ Ritika Sajdeh