Ex-Pornstar Mia Khalifa Breaks The Internet With Her 'In And Out' Tweet; Fans Have The Best Sexual Jokes-READ BELOW!
Mia Kalifa can effortlessly manage to leave her fans speechless with her saucy pictures and witty tweets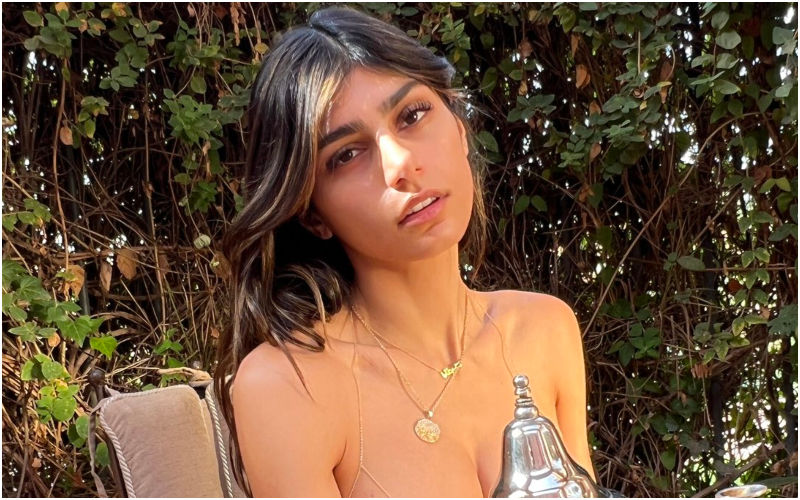 The former Pornhub legend is an avid social media user and she often shares entertaining tweets which are quite popular amongst her followers. However, the internet is always ready to pounch at the adult film actress and her claims.

In a similar turn of events, Mia who is quite popular for her sultry pictures and naughty jokes, her latest tweet read "i miss in n out". While the XXX star referred to a food joint, the internet went berserk over the sexual innuendos which can be formed in no time.
Mia's fans had naughty reactions to the OnlyFans model's tweet as some wrote, "I'll take you", "Exactly which in and out do you mean???", "i can give you some in n out ;)", "in n out sucks lmao the burger 🍔 place in Dallas I hope that's what you talking about".
Fans clearly can't get over the Pornhub queen's latest post.
Interestingly, Mia Khalifa was recently talking about Jenna who may not ever get to be a leader in the Marvel Universe because she once played a cameo in one of the MCU movies.
Mia Khalifa was recently featured on the cover of Arcadia magazine which captures the former XXX-porn icon expressing her joy at having her face appear on a magazine cover for the first time.
Former Pornhub legend Mia Khalifa can effortlessly manage to leave her fans speechless with her saucy pictures and sensual curves. The OnlyFans model's nude pictures took over the internet and she was seen posing with nothing but a teapot.
Well, fans believe Mia and hot is the perfect combination for chilly winters.
Image Source: Instgarm