Experience The Wonders Of Travel Destinations And What They Have To Offer By Tuning Into ZEE5 And MX Player
Director Shashank Mane has conceptualized an interesting Bollywood cum travel show Bollylands.com where they explore the locations in India and abroad which have been featured in Bollywood movies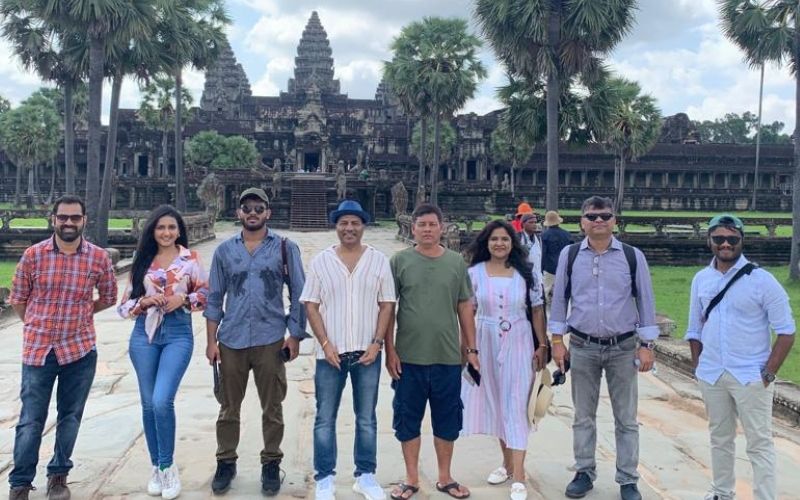 Lights – Camera – Action, the three magical words of Indian cinema has now changed to Location- Camera –Action. From Raj Kapoor to Yashraj and from Yashraj to Imtiaz Ali and the filmmakers of this era; counts on locations for presenting their stories. To unwind the shooting locations and hidden trivias of Bollywood film, Director Shashank Mane has conceptualized an interesting Bollywood cum travel show "Bollylands.com" where they explore the locations in India and abroad which have been featured in Bollywood movies. The show unfolds the trivia, fun facts and behind the scene stories of movies. Apart from Bollywood locations, the show also featured some of the unexplored locations in the city, which can be a destination for upcoming films.
Bollylands.com has had a super exciting journey as it kicked off its first season showcasing various Bollywood shooting locations in the scenic countries of Eastern Europe where various movies have been shot like Jab Harry Met Sejal, Hum Dil De Chuke Sanam and many more. In the second season, we went to one of the favorite Bollywood shooting locations for directors as well as one of the top holiday destinations "Dubai".
Dubai has been shot in various movies that have gone on to become blockbuster hits such as Partner, Welcome, and the Race franchise to name a few. In the third season despite the pandemic, we shot in London and its outskirts where also Bollywood has shot tons of movies such as DDLJ, Kabhi Khushi Kabhi Gum and many more. We decided to cover our country for the 4th season and covered the favourite international holiday destination of India, Goa which also has been in plenty of movies notably the Golmaal and Singham franchise. Season 5 is where we come to the heart of Bollywood where the industry started and is still thriving, Mumbai.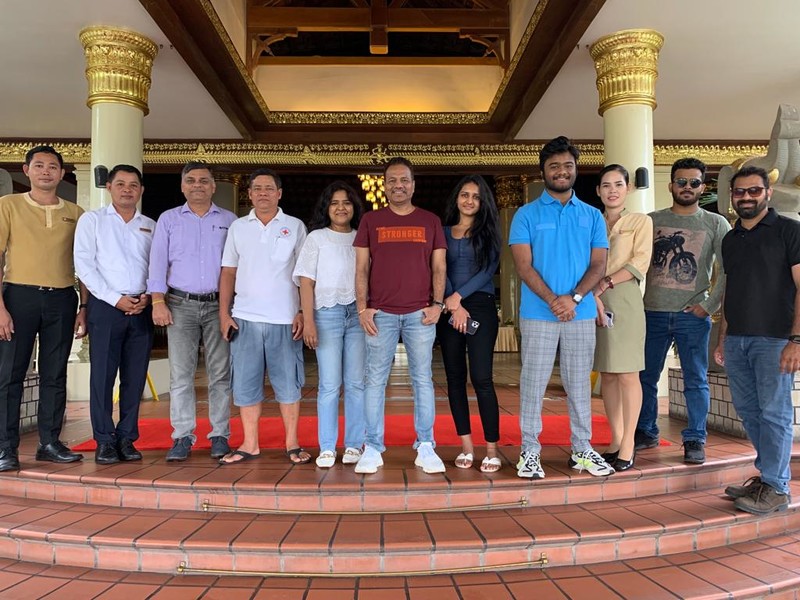 There cannot be enough said when it comes to Mumbai as some of the most iconic and classic movies have been shot here right from the likes of CID to Wake up Sid, Mumbai's contribution to Bollywood shooting locations has been immense. The neighbouring places like Nashik and Lonavala have also have been shot and explained in detail about its significance in Bollywood movies. In the 6th season of Bollylands.com, we explored the island nation of Mauritius which also has been a favourite destination for Bollywood to shoot. In movies we have often seen Mauritius is depicted as Goa because of its crystal clear waters and cultural similarities. Bollywood movies that have been shot here are 36 China Town, Kuch Kuch Hota Hai, Go Goa Gone, and many more.
Recently we travelled to Cambodia- Thailand to explore the Bollywood locations there, with our new anchor Palak Agrawal. Cambodia being a fresh and unexplored location for Bollywood, has never hosted any Bollywood film till date, however there are several regional and Hollywood film makers, who have featured Cambodia in their films. In our Cambodia- Thailand season, our host will visit those popular locations of Cambodia like, Phnom Penh, Angkor Wat, Sihanoukville and will show the significance of these location from shooting point of view.
Renowned Bollywood celebrities such as Farah Khan, Sonu Sood, Aneez Bazmee, Kabir Khan, Manoj Bajpayee, and Siddharth Malhotra have acknowledged and praised Bollylands.com for showcasing Bollywood shooting locations in depth. In an interview, Farah Khan stated that she enjoyed shooting in Dubai for Happy New Year and expressed her gratitude to the UAE government for granting her a golden visa.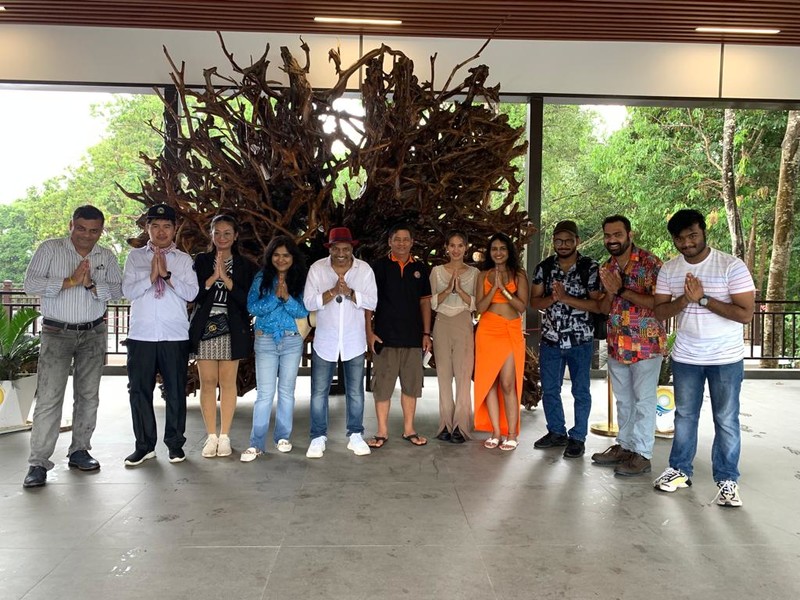 The industry veterans have praised the show for boosting tourism to these countries and places which in turn boosts the economy, this also serves has a location guide for filmmakers who are exploring locations to shoot their movies. Late Yash Chopra made Switzerland the favourite holiday destination and Indians started travelling to Spain after watching Zindagi Na Milegi Doobara. The fifth season of Bollylands.com was filmed in Mumbai, Maharashtra, the heart of Bollywood.
Over the years, Bollywood shooting locations in Mumbai have transformed, which is evident when comparing old and new Bollywood films and songs. The Queen's Necklace, also known as the long coastal stretch of Marine Drives, had a wider footpath in the song "Leke Pehla Pehla Pyar" from the film "CID" but a narrower one in "Ektara" from "Wake Up Sid." Despite the transformation and the city's new name "Mumbai," it has not lost its charm. The love this city has for Bollywood is infinite and cannot be differentiated.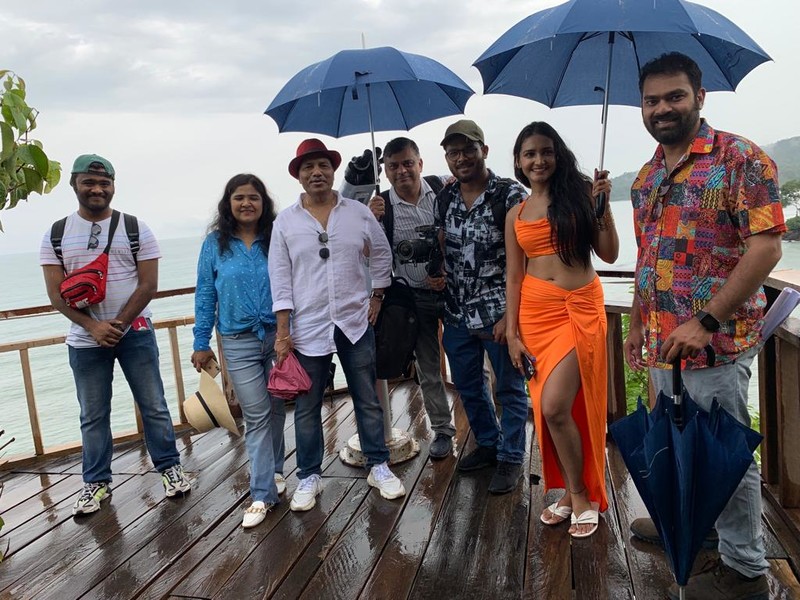 When we shot Mumbai, Nashik, Lonavala and around MTDC had supported us by giving us permissions to shoot and will continue to support further to cover Maharashtra's unexplored places.
Bollyland.com was also the recipient of afaqs!.com's vdonxt award 2023 and also a part of Stardust's 50th celebration. Bollylands.com also won the iconic innovative concept for Bollywood travel at the mid-day international showbiz awards in Dubai.
Cambodia – Thailand will be soon streaming on Zee5 and MX Player, and we are sure that the viewer will enjoy this season too. It will be super informative for the filmmakers who are in search of unexplored locations.
Image Source: Instagram