Fans Hope Meghan Markle And Prince Harry Name Their Baby Girl Diana As An Ode To His Late Mother; Read The Reactions
Fans are thrilled with Meghan Markle and Prince Harry expecting their second child, a baby girl, and they are eager to know if they will name her Diana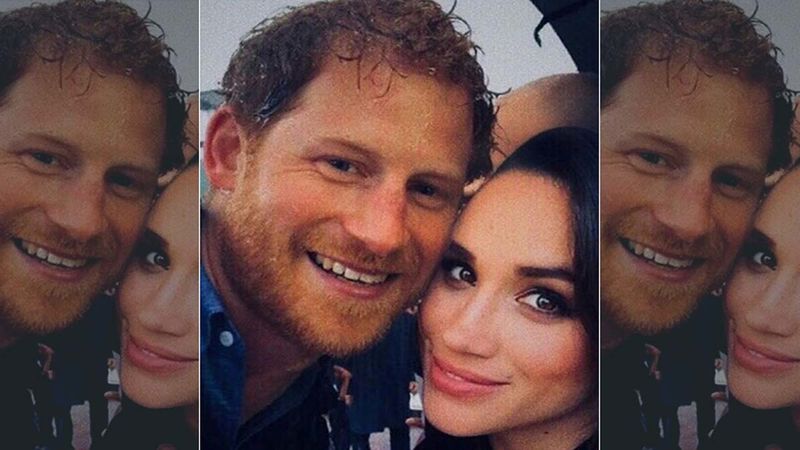 Former Royals Meghan Markle and Prince Harry's interview with Oprah Winfrey has remained in the headlines for various reasons. While few deets that were unveiled were quite heartbreaking, there was a pleasant one as well. The former Duke and Duchess of Sussex who are residing in Montecito, California shared welcoming their second child, a baby girl very soon. Prince Harry shared being elated when he came to know about his wife expecting their second child and too a baby girl.
Though the couple did not mention what name they have chosen for their yet to be born baby girl, fans are already in full swing speculating and hoping they name their daughter, Diana, after Harry's late mother. As reported in Dailymail.co.uk, fans are excited to know if the couple will name her Diana. Avid fans of the couple were seen dropping comments such as "A mini Diana for Meghan and Harry," while another fan asked, "Diana?" Yet another fan said, "I hope they name their baby girl Diana."
Meanwhile, there were few fans also came up with some more names, such as "Plot Twist.... Please name her Alexandra Diana Mountbatten Windsor," one of the fans also suggested they should name her after Diana's maiden name, "Spencer Markle"
Besides Diana, other names that remained in highlight were Alexandra and Florence, Arabella and Elizabeth.
Image Source: Instagram/the_american_duchess