Hailey Bieber Receives Death Threats Amid Her Ugly Spat With Selena Gomez; Singer Urges Fans To Stop 'Hateful Negativity'-READ MORE
Selena Gomez defended Hailey Bieber on Friday urging fans to stop making judgements about the two and their alleged dispute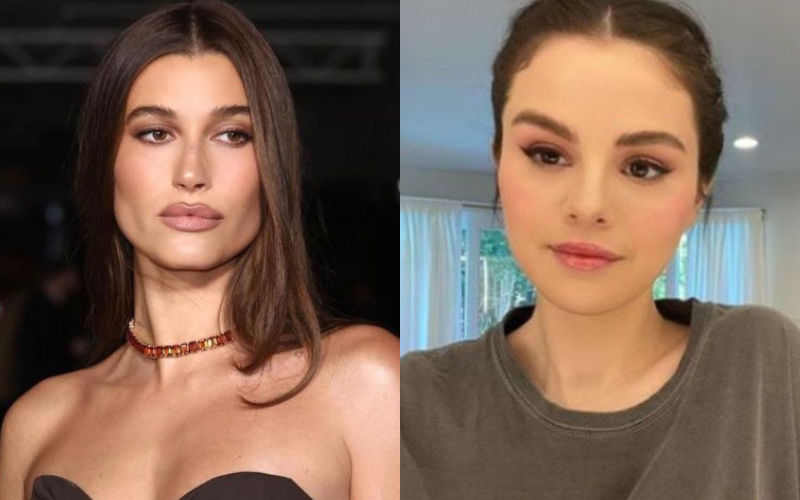 The Selena Gomez-Hailey Bieber spat just appears to be getting ugly and things have already gone out of hands as the latter has been receiving death threats from Selena's fans. The Taki Taki singer defended Hailey Bieber on Friday urging fans to stop making judgements about the two and their alleged dispute.

Selena penned a short note on her Instagram story and wrote, "Hailey Bieber reached out to me and let me know that she has been receiving death threats and such hateful negativity. This isn't what I stand for. No one should have to experience hate or bullying. I've always advocated for kindness and really want this all to stop."
Tiktokers have alleged that over the past few years that Hailey is a 'mean girl' and that she and her friends haven't always treated Selena warmly. Previously, Selena had shared some embarrassing videos of herself on Instagram Stories and TikTok.
Later, Kylie Jenner posted a photo of herself on her Instagram Story with the caption "this was an accident???" over her brows. She also uploaded a picture of Hailey Bieber's eyebrows.
This isn't the first time Selena has addressed Hailey by name through her social media accounts. At the 2022 Academy Museum Met Gala, Selena and Hailey had already gotten together and posed for pictures.
Meanwhile, on the professional front, Selena Gomez is currently filming the third season of the Emmy-nominated series 'Only Murders in the Building'.
Image Source: Instagram