Hospital Staff Breaks Protocol To Dance For A Die Hard BTS Fan Who Was Just Awaiting A Heart Transplant; ARMY Sends Warm Wishes; WATCH Video Here
Protocol breaks by Hospital staff, healthcare professionals dance to BTS Dynamite for the diehard fan awaiting a heart transplant, ARMY sends warm wishes – watch the video!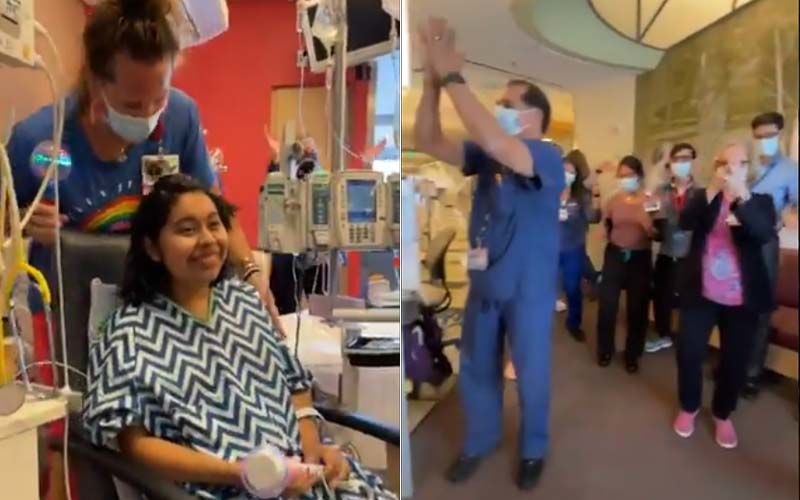 Here the BTS fans have proved that they are truly a class. As they call themselves the ARMY because they believe they belong to a community. Besides that, no matter where they are placed in the world and they are enthusiastic who are constantly looking for new ways to prove themselves.
Later, a diehard BTS fan, named Genesis has undergone a heart transplant at Children's Hospital in LA and few members from his nursing team were among the hospital staff, who learned about his love of the K-pop band, be part of the ARMY themselves. They blasted and thus, the group like any ARMY that always does in its day.
Furthermore, the hospital staff members decided to go beyond the protocol by dancing to BTS's global chartbuster, Dynamite, amuse the patient and she plans with a blast in joy. She never imagined her darkest longing for the treatment provided for her and the administrators at Children's Hospital LA. As, if there is no reason in the slightest, proudly carrying their official handle on Twitter to post the video of the exhilarating deviation from regular medical activities. The official twitters read – "What do you get when you turn the wait for a #heart #transplant into a dance party? Smiles—a roomful of them. After learning that Genesis was a huge fan of the K-pop band BTS, her care team began grooving to her favorite @bts_bighit song, "Dynamite." The fans goes crazy with the video and flooded the post with comments.
The video brought a storm on the internet as it got surfaced online and ARMY from across the globe started sending warm wishes via wholesome tweets to Genesis.




Image Source: twitter/ChildrensLA