Jhonny Depp's Friend Doug Stanhope Claims Amber Heard Had Used His Mother's Death To 'F**k With His Head'-REPORTS
Doug Stanhope, in his book 'No Encore for the Donkey', mentioned the time when Johnny had lost his mother to an illness in 2016, days before Heard submitted papers for divorce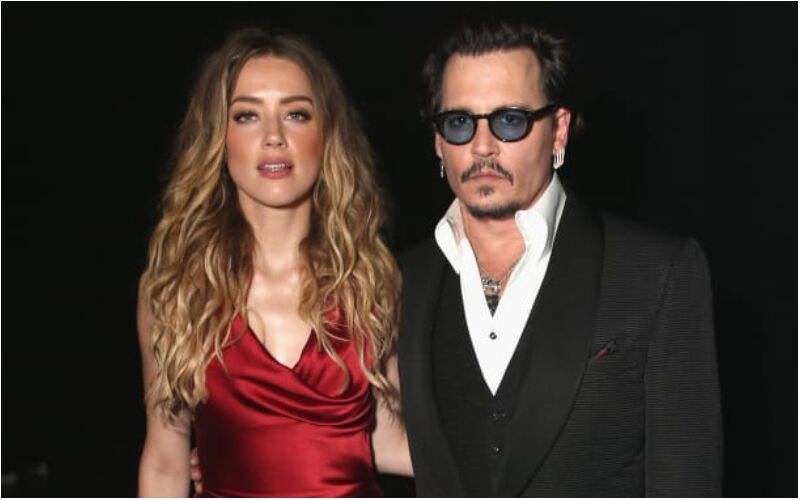 Johnny Depp's friend Doug Stanhope has called out Amber Heard and referred to her as someone who "seemed to be f**king with his head".

Stanhope, in his book 'No Encore for the Donkey', mentioned the time when Johnny had lost his mother to an illness in 2016, days before Heard submitted papers for divorce.
"Someone close to you, stuck in an abusive relationship, who will never concede that they are actually being abused or if they do, they will blame it on any other circumstance, or themselves, and keep deeper and for worse," Stanhope noted.
A writer and political activist also pointed out that it was almost "almost inconceivable to think that Johnny Depp, or anyone that famous, could be trapped in this kind of abyss of the heart," adding "That someone of his stature would have to be tap dancing on the hour to avoid the s**t and vitriol of a relentlessly scheming and belittling opportunist - was at minimum disheartening."
Well, this wasn't the first time Stanhope has used strong words, such as these, against the 'Aquaman' actress. In a 2016 op-ed, Heard accused Depp of physically abusing her.
In the op-ed for The Wrap, he claimed, "My girlfriend, Bingo, and I have known Johnny Depp for a few years now. We have watched Amber Heard f— with him at his weakest — or watched him at his weakest from being f—ed with — for the entire time we've known him."
Stanhope also explained, "And we didn't say s—. Because he's Johnny Depp. And we didn't want to be thrown out of the circle for saying that The Emperor was being Stripped of His Clothes," before stating how Depp told him Heard "was now going to leave him, threatening to lie about him publicly in any and every possible duplicitous way if he didn't agree to her terms. Blackmail is what I would imagine other people might put it, including the manner in which he is now being vilified."
"Bingo and I together, and then separately, told him how much we were aware of this manipulative a–hole, how his closest circle had all agreed on this since the day we met and that we all feared that telling him outright might alienate us all," he added.
Eventually, she dropped the case as her representatives shared that "Amber is moving on, getting back to work and leading a normal, happy life."
Image Source: Instagram