Kangana Ranaut Receives Support From Datebaazi Fame Faizan Ansari, As She Disagrees With A Girl Wearing Shorts In Baijnath Temple- READ
Faizan Ansari has extended his support to Kangana Ranuat, who recently criticised the photo of a woman wearing shorts at the Baijnath Temple in Himachal Pradesh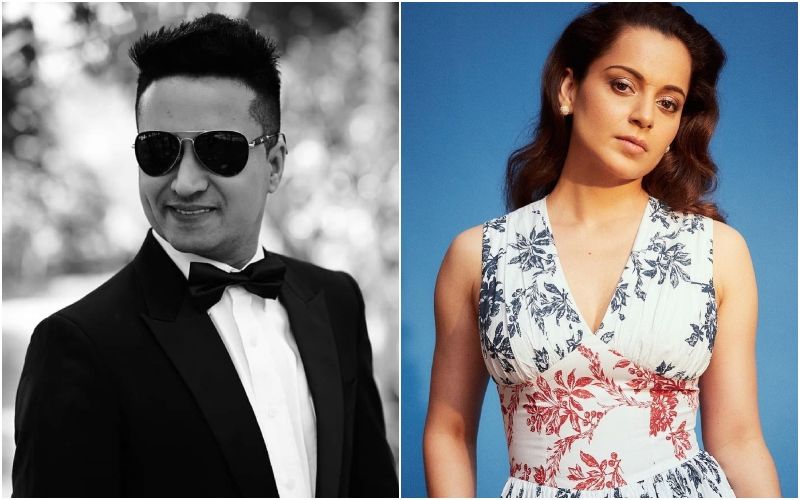 To support Bollywood queen Kangana Ranaut in the latest statement, reality show DATEBAAZI fame Faizan Ansari expressed his thoughts. He said that wearing shorts or any other piece of clothing that disgraces the integrity of India shall be banned. He says that he is completely in favour of what Kangana has said.
These are western clothes, invented and promoted by white people, I was once at the Vatican wearing shorts and t shirt, I wasn't even allowed in the premises, I had to go back to my hotel and change…. These clowns who wear night dresses like they are casuals are nothing but lazy… https://t.co/EtPssi3ZZj

— Kangana Ranaut (@KanganaTeam) May 26, 2023
Faizan Ansari says that Kangana usually passes such statements and is the talk of the town for the same. He also said that Kangana Ranaut is a bold and fearless personality and thus is known as the queen of the industry. Kangana always has an opinion on anything that is wrong and takes action for the same. Faizan Ansari also said that this time Kangana is 100% right and he supports her to the fullest.
What do you think is going to happen next? Will the government do something? What will be Kangana's reaction further? Stay tuned to know more.
Image Source: Instagram