Katrina Kaif, Salman Khan And Sridevi's Doppelgangers Have Taken Over The TikTok - WATCH UNMISSABLE VIDEOS
We bring to you the list of TikTok users who have an uncanny resemblance with a lot of famous Bollywood stars like- Katrina Kaif, Sridevi, Karisma Kapoor among many others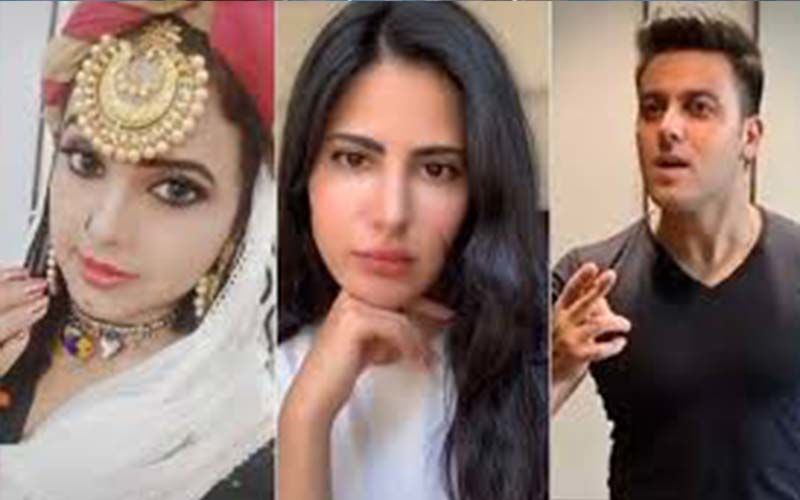 It is firmly believed that we have 7 lookalikes around the world, who will have similar features just like you. Just like Bollywood celebs, their lookalikes often make headlines. So much so that every now and then we come across a doppelganger who looks like a particular Bollywood actor that makes us go wow! In the recent past, we have come across B-Townies- Anushka Sharma, Salman Khan, Tiger Shroff, Sridevi, Jacqueline Fernandez and Aishwarya Rai Bachchan's doppelgangers who at first could have easily be mistaken as the real stars.
You may have seen many Doppelgangers of your favourite celebrities, this time it is no different. We bring to you the list of TikTok users who have an uncanny resemblance to these famous Bollywood stars. TikTok is a video-sharing platform that consists of funny videos, bizarre trends, and many other things. Scroll through the app you will find many doppelgangers making videos on TikTok. Not only do these TikTok users resemble Bollywood stars, but they also recreate their iconic songs and movie scenes in their videos. (ALSO READ: Wait! What? Salman Khan Spotted In Karachi, Moving Bikes At A Parking Lot)
Meet Rakhi, who has created a buzz on Tiktok by recreating many of Sridevi's songs and movie scenes. Check out the videos below:
This is Salman Khan's doppelganger, Najeem Khan. Scrolling through in TikTok account, he is extremely popular on TikTok with 2.8 million followers. See for yourself how he dresses up and acts like Bhaijaan:
Karisma Kapoor's lookalike who goes by the name 'Bebojethwa', is also popular on the video-sharing app.
And she's Madhubala's doppelganger, earned her over 1.8 million 'likes' on TikTok videos where she recreates like Teri Mehfil Mein and Achha Ji Main Haari:
Last but not least she's Katrina Kaif's lookalike. Her account goes by the name, Alina Rai and Internet think she's the doppelganger of Bollywood star Katrina Kaif.
Well, who's amongst these are your favourite?
Images Source: tiktok/alinarai007/najeem.khan/