Kim Kardashian's Daughter North West Gives A Glimpse Of Expensive Handbags, One Of The Bags Costs A Whooping $5,700!
Kim Kardashian's Daughter North West shared a short video highlighting her pricy collection of handbags.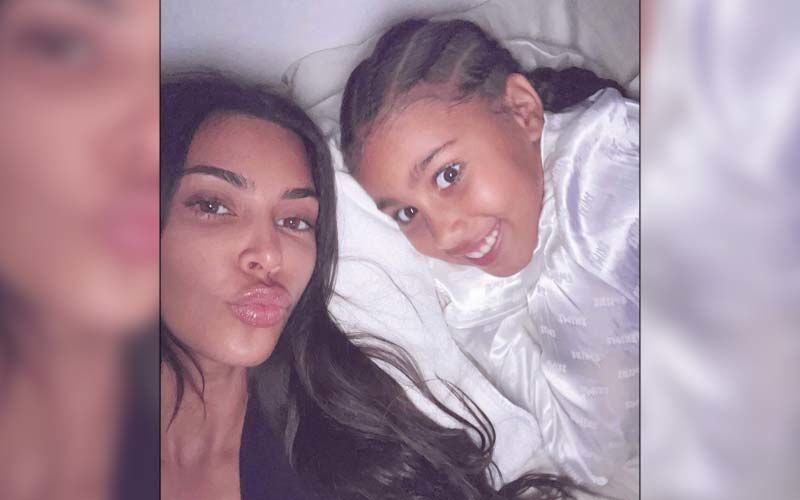 Kim Kardashian needs no introduction. The social media sensation is owner to some of the most expensive belongings and we got a chance to get a glimpse of the same, before her daughter was banned from going 'Live' on TikTok without supervision as she shared a taste of her family's wealth with her 2.8 million followers.

However, the 8-year-old was back at it after she posted a video on the social media application under some supervision. She shared yet another short video highlighting her pricy collection of handbags.
In the clip, North approached an array of shelves on a wall that was covered with a stunning array of bags. She applied a sparkling filter to the video, which made the bags gleam in the light, but it almost wasn't necessary, as she appeared to have numerous handbags that were already decorated with sparkling sequins and studs.
She simply captioned the video, "These are my bags".
Among her food-inspired bags, she has a Judith Leiber bag covered in sparkles that was shaped like a doughnut, and it costs just under $4,200.
She also possesses notable designs of Judith Leiber bag shaped like a slice of pepperoni pizza, which sells for around $5,700.

Recently, North was seen revealing aspects of the massive home she shares with her mother and siblings after she was scolded for filming her mother while she was alone in bed. The sight was broadcast live to her millions of followers through the joint account handled by Kim and North.
Image Source: Instagram/