Meghan Markle's Makeup Artist Speaks About 'Diversity' At Her Wedding With Prince Harry; Mentions 'Don't Remember Seeing Another Asian Male'
As Meghan Markle- Prince Harry's third wedding anniversary is approaching, Meghan's makeup artist opened up about the diversity at the wedding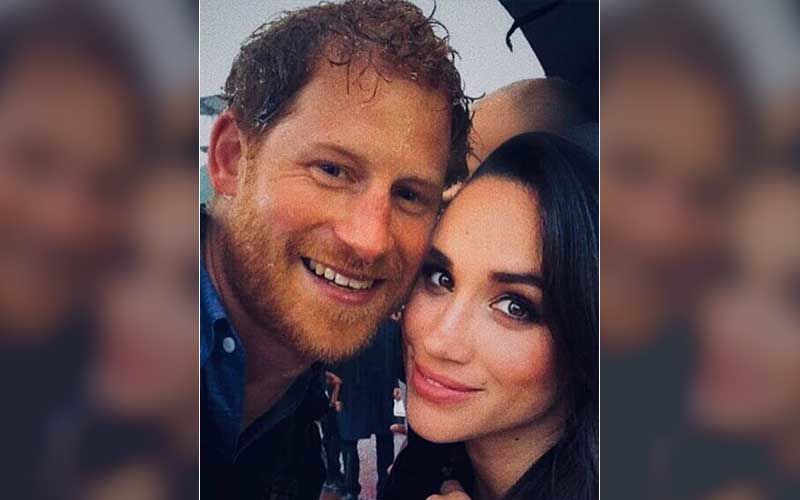 Meghan Markle and Prince Harry will soon be celebrating their third wedding anniversary, and since the time they got married, a lot of changes have taken place in the Royal family. The two stepped back as working members of the Royal Family last year, and have currently settled in the US. Parents to two-year-old Archie, the couple will be welcoming another child soon. Now, before their third wedding anniversary, Meghan's wedding make-up artist Daniel Martin opened up about the diversity at Meghan and Prince Harry's wedding.
In an interview with People, Daniel Martin was asked if he felt like he had more of a platform to represent the AAPI (Asian American and Pacific Islander) community after the wedding. Daniel replied that he didn't really think about his participation as an Asian American, and that he was just helping his friend feel beautiful on her wedding day. However, he recalled being in the church at the wedding, and remembered taking it all in, and thinking 'Wow, what an incredible opportunity to have such diversity in this particular church.'
He then opened up about which other Asian people attended the wedding. "I'm just thinking about what other Asian people were at her wedding. I literally only saw one other person and she worked for the palace. And Priyanka (Chopra) and Janina (Gavankar) in terms of Asian women, but I don't remember seeing another Asian male," he said.
During Meghan and Prince Harry's interview with Oprah Winfrey, Meghan said that she and Prince Harry exchanged vows before their royal wedding. "I was thinking about it, you know our wedding—three days before our wedding, we got married. No one knows that. We called the Archbishop and we just said, look, this thing, this spectacle is for the world. But we want our union between us, so the vows that we have framed in our room are just the two of us in our backyard with the Archbishop of Canterbury," she said.
ALSO READ: Happy Birthday Archie: The Queen, Prince William, Kate Middleton Wish Meghan Markle- Prince Harry's Son; Royal Family To Come Together For A Video Call
Image Source: Pinterest