Rohan Joshi REACTS To Getting BRUTALLY TROLLED Over His Insensitive Comment On Raju Srivastava: 'Sorry If It Hurt'
Rohan Joshi issues a clarification after he got massively trolled over his insensitive comment on Raju Srivastava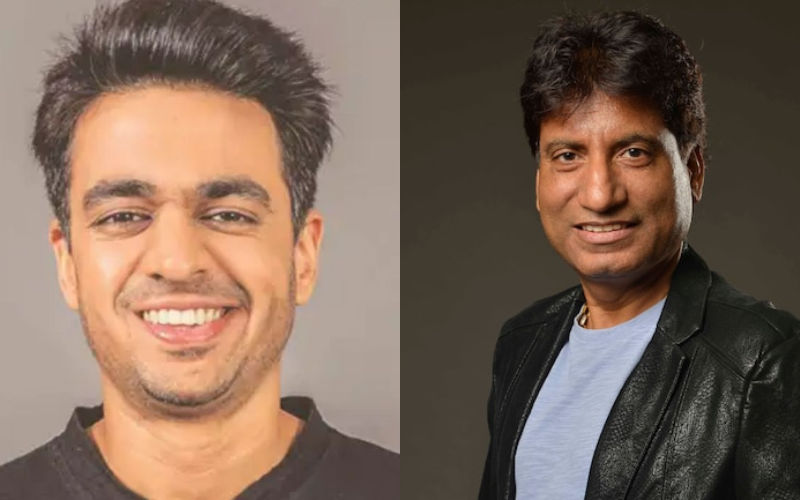 Stand-up comedian Rohan Joshi recently faced severe criticism over his insensitive remarks on Raju Srivastava. In a now-deleted comment, Rohan called Srivastava's death 'karma' while responding to Atul Khatri's tribute post. Joshi vented out his personal issues with the comedian as he said Raju "took every opportunity without realizing that new stars were also rising." Rohan's distasteful comments did not go down well with netizens who brutally troll him saying he is jealous of Raju Srivastava.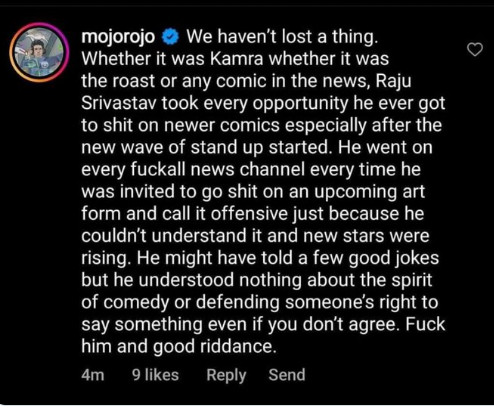 Congratulations Rohan Joshi / Mojorojo. You abused Raju Srivastava under one post's comment section and you become 'famous' across social media.

This is what Srivastava has achieved in his lifetime.

— The Hawk Eye (@thehawkeyex) September 21, 2022
Earlier, the comedian on Atul Khatri's post mourning the sad demise of Raju had dropped an insensitive comment. Rohan had written, "We haven't lost a thing. Whether it was Kamra whether it was roast or any comic in the news, Raju Srivastav took every opportunity he ever got to s**t on newer comics especially after the new wave of stand up started. He went on every f***all news channel every time he was invited to go s*** on an upcoming arty form and call it offensive just because he couldn't understand it and new stars were rising. He might have told a few good jokes but he understood nothing about the spirit of comedy or defending someone's right to say something even if you don't agree. Fuck him and good riddance (sic)."
Even actor Sikandar Kher slammed Rohan Joshi for this comment and said he is sad to see that a young man who might be funny and witty, probably lacks a huge dose of humanity. Raju Srivastava passed away on September 21st due to a second cardiac arrest at the All India Institute of Medical Sciences (AIIMS), Delhi.