Selena Gomez's Sad Response To VIRAL TikTok Video Claiming She Was 'Always Skinny' When Dating Justin Bieber-REPORTS
Selena Gomez revealed the break up from her past relationship was positive and pointed out that it was the best thing that happened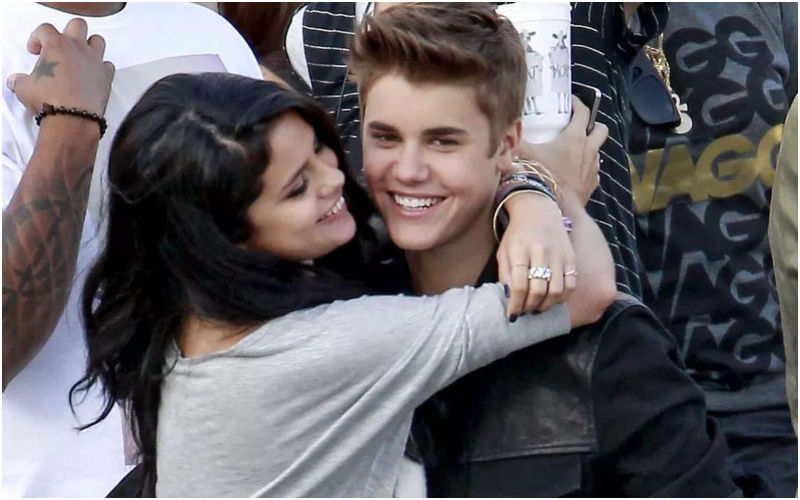 Selena Gomez's latest comment on a fan's video from her official TikTok account has gained a lot of traction and fans are baffled about the same. The viral video claims "The reason why Selena is always skinny when she dates Justin (Bieber)" and she commented on the video with a sad emoji.

The video in question includes photos from her time with Bieber and showed her looking quite thin. The reason Selena Gomez remained skinny at the time was that Justin Bieber "preferred models".
Interestingly, the video was posted on November 29, 2022, and it has garnered 3.7 million views, and Selena Gomez's comment has been liked by at least 40 thousand users on the platform.os was always skinny during her relationship with Justin Bieber because of him.
Justin & Hailey Bieber: spending family time together for the holidays

Selena Gomez: stirring the pot about a teenage relationship, despite the photos being from a time she was dating another man pic.twitter.com/YKGZZ65RPa

— A. (@ExposingSMG) December 11, 2022
"The reason Selena is always skinny when she's with Justin. She prefers models. Poor baby," said the video which was full of photos of Selena Gomez. Her comment sparked a strong reaction from her fans who made the original video as one can see here in the controversial screenshot, as he felt she was probably validating his opinion.
The next screenshot revealed Selena Gomez had already stated through an earlier comment on social media that Justin Bieber preferred models and that she was "too 'normal' for him".
It's mean because she's trying to make it seem like Justin body shamed her MEANWHILE those photos were from when she was dating Abel and right after the kidney transplant.

And her relationship with Abel had a big reputation for them doing their fave activity👃 pic.twitter.com/7HH7Mzfn5i

— A. (@ExposingSMG) December 11, 2022
Meanwhile, fans started weighing in too writing, "Maybe she's upset you guys are constantly bringing up her body changing over the years," and "Sad face because YOURE still discussing about her past like you know her."

A fan even pointed out "if you didn't see, Justin's wife Hailey Bieber revealed a LOT of information about her, Justin, and Selena (including if they've ever spoken) and Selena actually reacted to everything that was said about her."
Over the last month in her documentary, Selena Gomez: My Mind & Me, the singer revealed the break up from her past relationship was positive. "I feel like I had to go through the worst breakup. I think it had to happen and it ended up being the best thing that ever happened to me," she said.
Image Source: Instagram