SHOCKING! Shikhar Dhawan Files A Case Against His Ex-Wife Aesha Mukerji For Defaming Him And Threatening His Career- REPORTS
Cricketer Shikhar dhawan has filed a case against his ex-wife Aesha Mukerji for threatening his career and tarnishing his reputation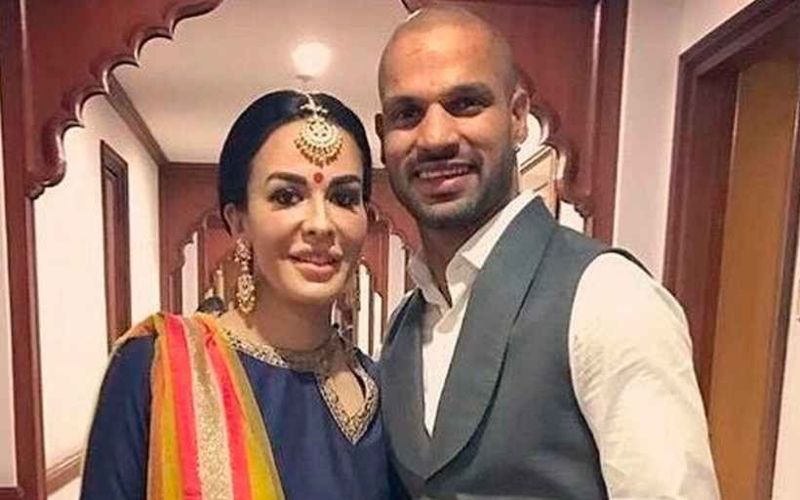 Indian cricketer Shikhar Dhawan and his ex-wife Aesha Mukerji have been making it to the headlines for their messy separation and mid slinging at each other during and after their divorce. According to the reports doing rounds on the internet, he has filed a case against his ex for threatening his career and tarnishing his reputation.
The media publication states that the court has passed the order restraining Aesha from levelling defamatory allegations against Shikhar. It also reports that Aesha has the freedom to file her grievances to concerned authorities. Judge Kumar was quoted saying, "Reputation of a person is dear to everyone and is considered as property of highest degree because materialistic property can be regained after loss but reputation cannot be regained once damaged. Therefore, it has got to be protected."
His statement further continued, "However, it is equally true that if anyone has lawful grievance against someone, he or she cannot be restrained from venting out his or her grievance to concerned authority. Therefore, in these circumstances, she is hereby restrained till further order from circulating any of her grievance against Dhawan or her version of the dispute involved herein or the alleged defamatory and false material against him, to social media, to print media or to any other forum or to friends, relatives or colleagues of the parties."
For the unversed, Shikhar Dhawan met Aesha Mukerji, who was 10 years his senior, through Facebook. They eventually got married in October 2012 in a traditional wedding. Not only did he take care of her daughters, Rhea and Aliyah, from her first marriage but the couple went on to welcome their first son Zoravar in 2014. However because of their messy separation Aesha got custody of all her kids and has later moved to Australia.