VIRAL! Whales Plumber Discovers Giant Mysterious 'Alien' Growth Blocks In Client's Toilet; It Looks GROSS And Internet Is Gobsmacked-SEE PICS!
Steve Ratcliffe shared that the client stayed on the cattle farm and they relied on an underground pump via a borehole for water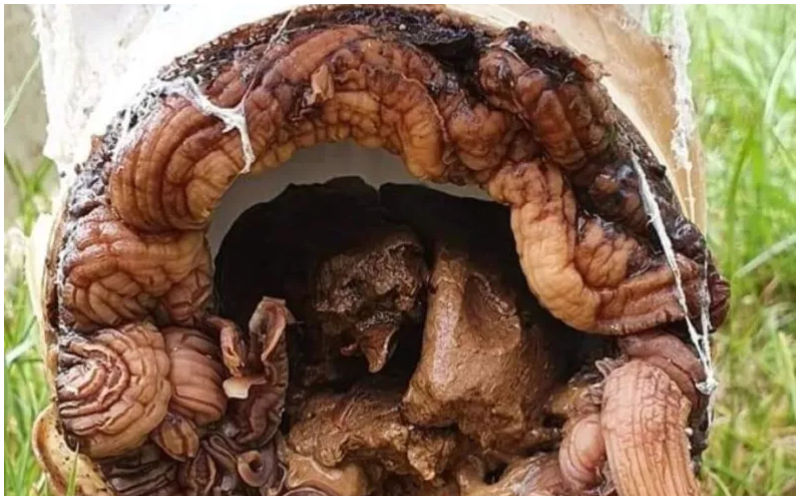 A rather strange-looking alien growth has been discovered by a British plumber Steve Ratcliffe. The man at work was rewarded with more than what he bargained for when he was called on to replace the toilet in Wales.

Insider the ceramic bowl he discovered an enormous, alien-like growth, which has left experts baffled.
Steve Ratcliffe shared that the client stayed on the cattle farm and rather than relying on the public water supplier, the property received water from an underground pump via a borehole, reported Newsweek,
He also went on to add, "The customer has had years of intermittent soakaway issues and backfilling problems...probably due to the age of the system, as it's not on mains drainage."
"The toilet age is unknown, but going off the overall state of the house, I guess it's at least 10 years old," he said.
The plumber posted pictures of the eerie-looking lifeform and called it the 'alien' growth on the subreddit r/TerrifyingAsF*** which has received thousands of upvotes and hundreds of users brainstorming in the comments speculating on what it could be.
"It's just a crazy fungus that found a super ideal place to grow...dark, wet, a bit anaerobic perhaps and a source of food," one user said.
Others suggested it could be biofilm, an aggregation of microbial cells that are held together by an extracellular coating.
Image Source: Instagram