Virender Sehwag Recalls The Time When Rahul Dravid Lost His Cool On MS Dhoni; Says 'I Was Taken Aback By Dravid's English Outburst'
Rahul Dravid recently made headlines after his new commercial which showed him in 'angry avatar' went viral. Given the buzz, Virender Sehwag was asked if Dravid ever lost his cool during the game, and he shared a hilarious incident. Read on!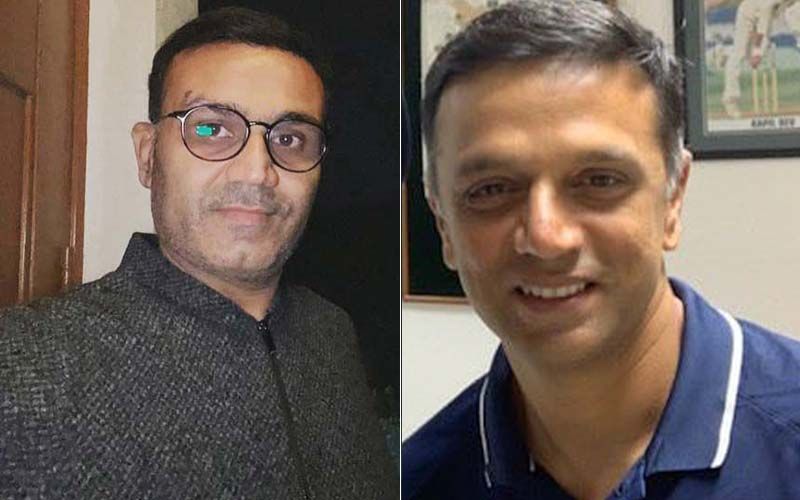 Rahul Dravid recently made headlines after his new commercial showed him in an "angry avatar". In the new advertisement, Rahul yells, 'Indiranagar ka gunda hoon main', while creating a ruckus at the traffic signal. Soon #RahulDravid and #IndiranagarKaGunda started trending on Twitter and Instagram. Virat Kohli, too, tweeted the commercial and wrote, "Never saw this side of Rahul Bhai (laughing emoji)".
Rahul Dravid is known for having a calm personality. His 'angry avatar' in the commercial took everyone by surprise. Given the buzz, former Indian opener Virender Sehwag was recently asked if there was a time when Rahul Dravid ever got angry. To everyone's surprise, Virender Sehwag revealed that it happened once and it was directed to MS Dhoni during a ODI game in Pakistan back in 2006.
Recalling the incident, Sehwag said, "I have seen Rahul Dravid get angry. When we were in Pakistan, and back then MS Dhoni was a newcomer. Dhoni played a shot and got caught at point. Dravid was very angry with MS Dhoni. "That's the way you play? You should finish the game". I was myself taken aback by Dravid's English outburst although I didn't understand half of it."
Sehwag further added, "When MS battled the next time, I could see he was not hitting too many shots. I went and asked him what was wrong. He said, "I don't want to be scolded by Dravid again. Let's finish the game quietly and go back."
Image Source:Instagram/VirenderSehwag/RahulDravid