'Armaan Kohli? Not A Man At All, He Has A Pattern With Women,' Blares Sofia Hayat
Armaan Kohli has been in the news for wrong reasons since the past 48 hours, but this is not the first time for him. The 64-million dollar question is: Will Rajkumar Kohli's son go scot-free this time too? Sofia Hayat is definitely in no mood to hold the torch for him...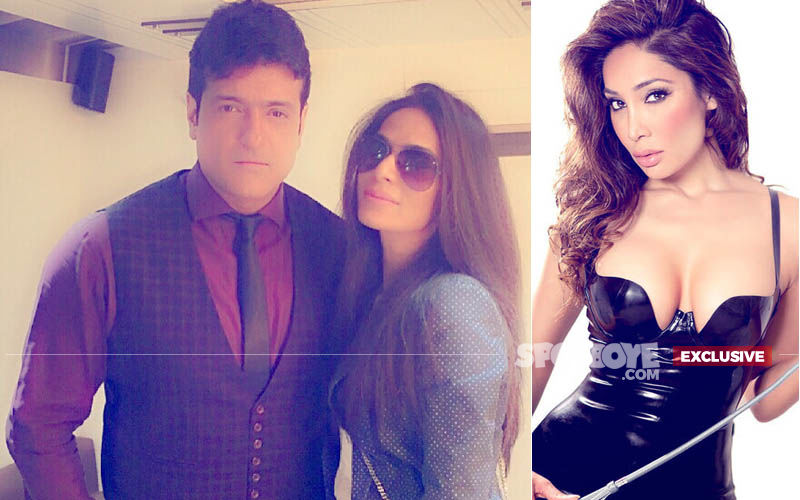 Bollywood's failed actor Armaan Kohli is infamous for his short temper. His live-in girlfriend Neeru Randhawa was at the receiving end of his wrath yesterday, as she was assaulted by him. She is currently in Kokilaben Ambani Hospital (Andheri). Neeru has filed a police complaint against Armaan at the Santa Cruz (W) police station.

Yesterday, ex-Bigg Boss contestant Sofia Hayat came out in support of Neeru. Randhawa, Armaan Kohli's battered live-in girlfriend who had to be recently admitted to Kokilaben Hospital in order to save her face and head. Sofia had taken to social media to share videos demanding justice for Neeru. Have a look:

Sofia, who appeared in Bigg Boss in the same season as Armaan, posted the video with the caption: "Please put Armaan Kohli in jail this time (sic)."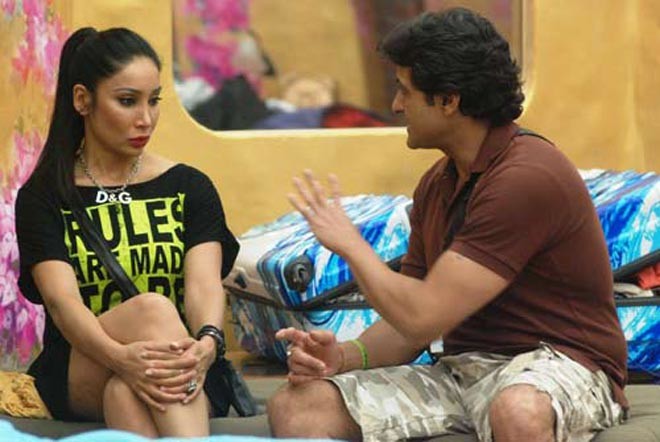 Armaan Kohli And Sofia Hayat In Bog Boss House

Last night, talking to SpotboyE.com, Sofia had a few more uncharitable things to say about Rajkumar Kohli's (the man who produced superhits like Naagin and Jaani Dushman) son.

Sofia said, "Armaan has a pattern with me. He was even flirting with me in the Bigg Boss house. HE has a pattern with women. He disrespects women and has a pattern with them."

Before Neeru, Armaan has been in a longish relationship with Munmun Dutta and Tanishaa Mukerji.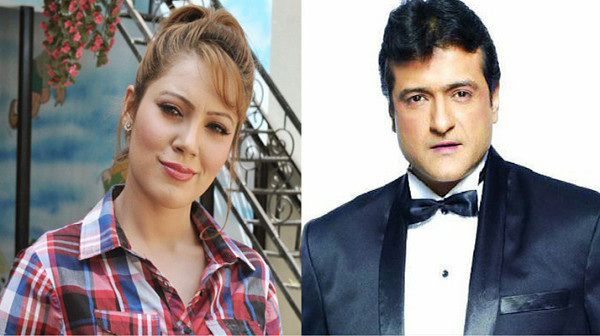 Armaan Kohli And Munmun Dutta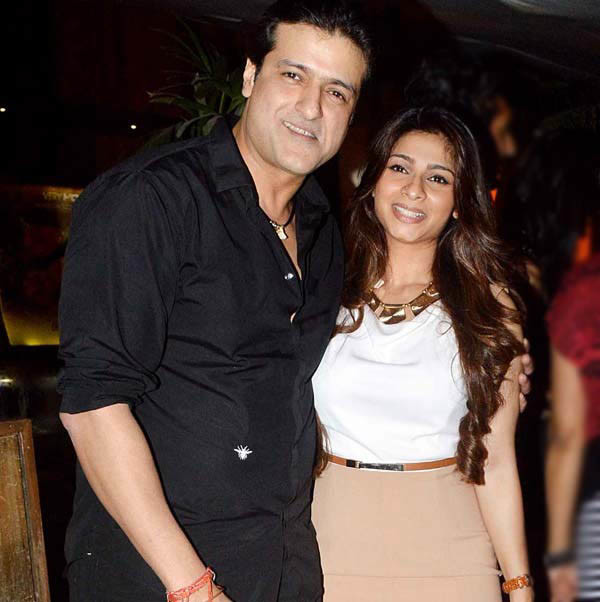 Armaan Kohli With Tanisha Mukerji

Added Sofia, "If he doesn't get what he wants, he will make your life hell."

Yesterday, Sofia had also gone on to put out another long message for Armaan in her next video. She captioned it as: "India justice system..now is your chance to show that you are not messed up and allow yourself to be paid off by these people...set an example for once instead of letting film stars get away with abusing women. The whole world already thinks India is a country of rapists and is unsafe for women. What are you going to do about protecting the beautiful image of india and it's sacred history..and protecting women by these men who drag this beautiful countries name in the mud. India has the heart of the mother..is the mother..Mata...rise and show you care! (sic)."

We have been tracking this story. Click below if you missed our earlier posts related to it: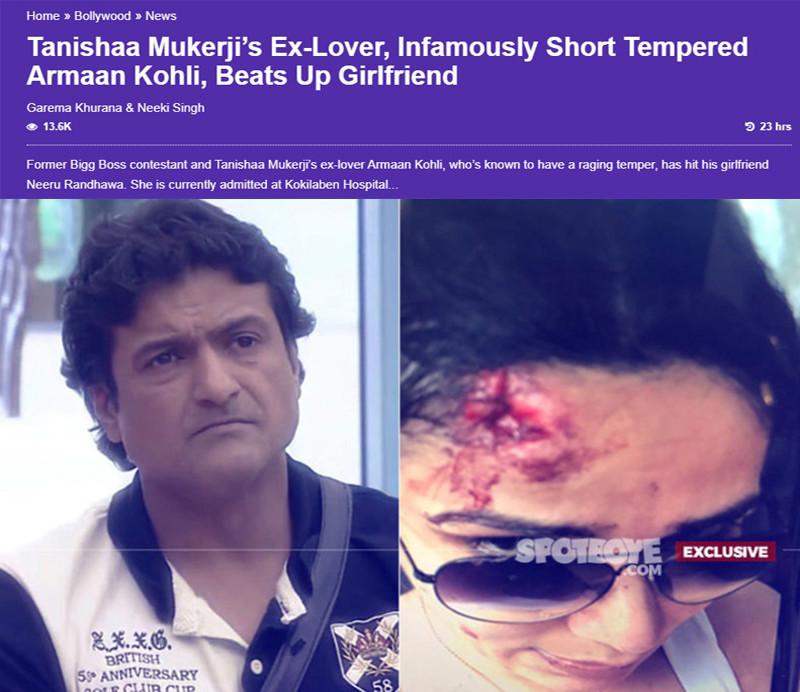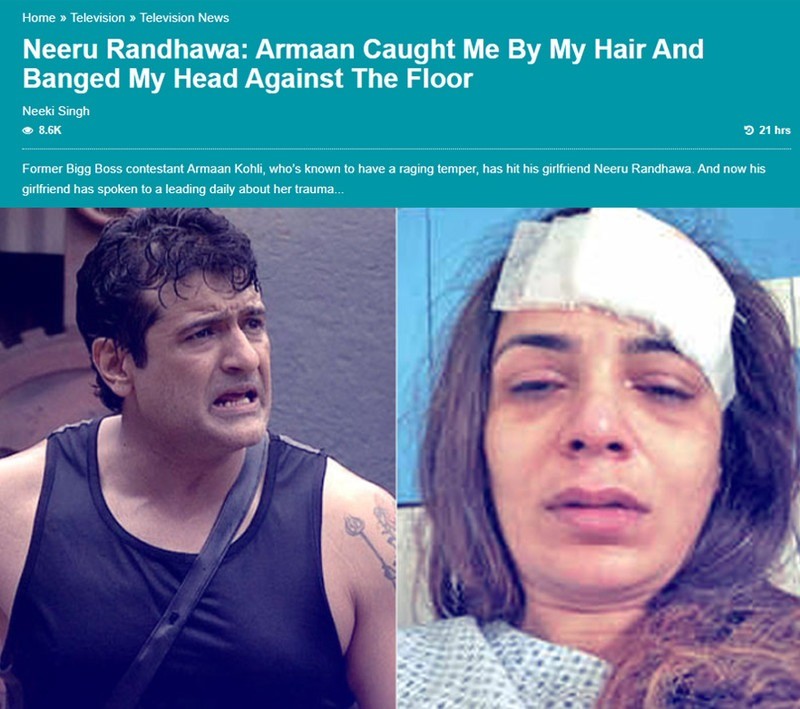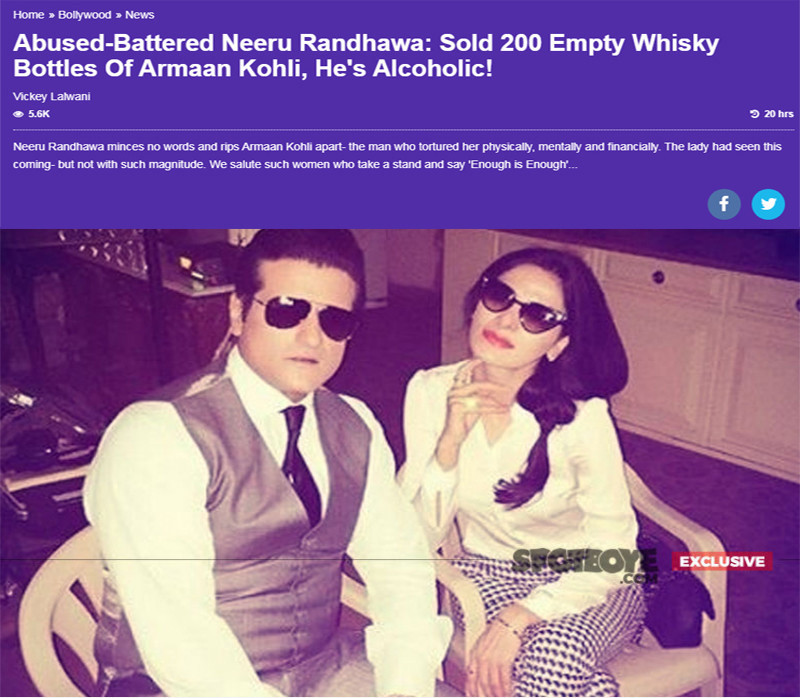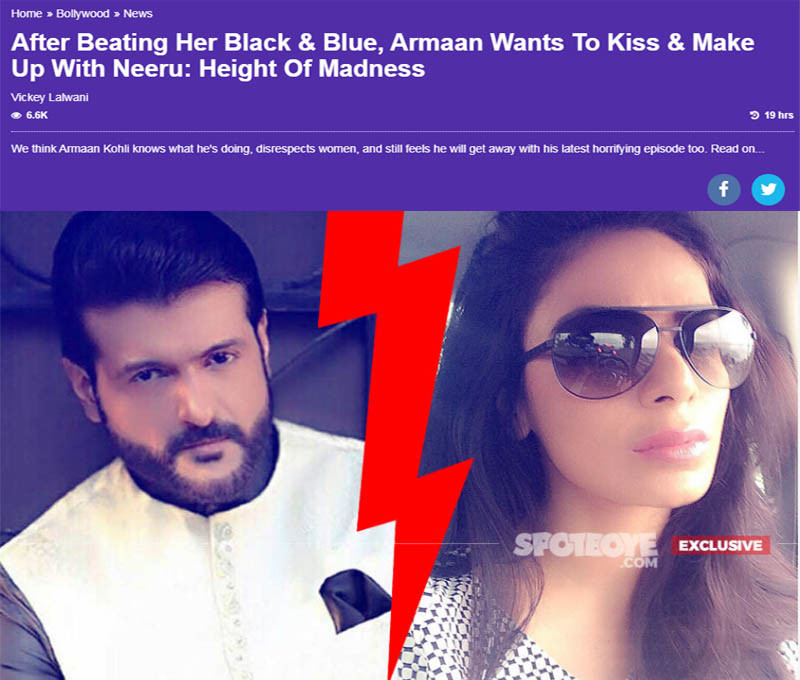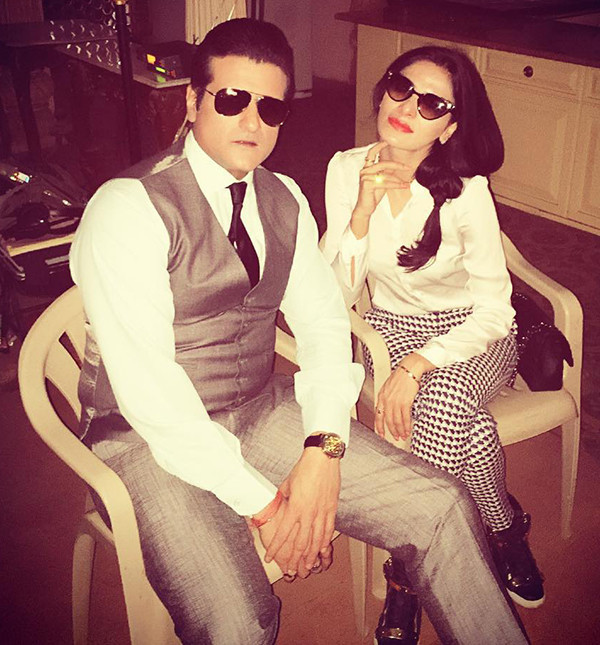 Armaan Kohli And Neeru Radhawa In Happier Times

Sofia didn't stop at this. She went ahead to share a pic with the caption: "Speak the truth..(sic)."
Another pic she posted with a caption: "Every woman is your Mother, sister, child and wife (sic)."

For those who've come in late, Sofia had been assaulted by Armaan inside the Bigg Boss 7 house and she had registered a complaint at the Lonavala police station.






Image Source: instagram/neerurandhawa/sofiahayat/india/indiawest