Meet This Actress Who Wants To SLAP Hina Khan For Her 'BULGING' Comment On South Heroines
Having worked down south, this latest Bollywood sensation says that she is so furious with Bigg Boss 11 contestant Hina Khan that she could slap her black and blue. Any guesses who the actress is? Read on to find out...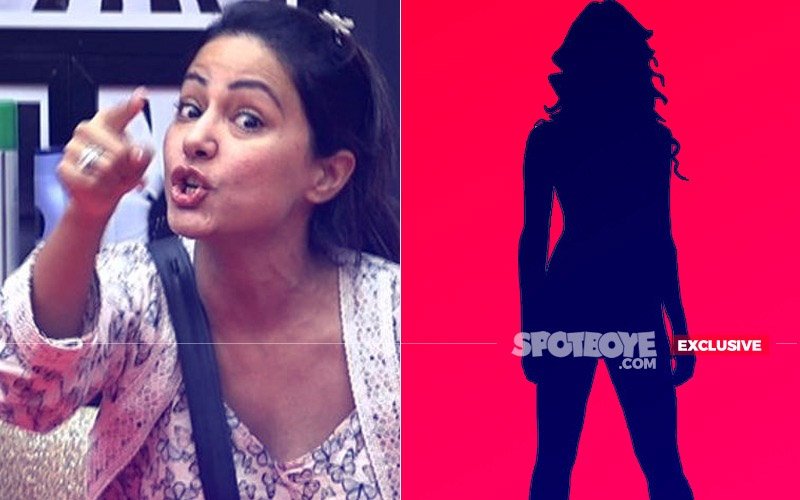 Hina Khan's impeccable image as television's most sober bahu is getting shattered day by day inside the Bigg Boss 11 house. She was slammed by a lot of South heroines for her comment on the show. Now we have another B-Town hottie, who has done considerable work down south, who wants to slap the living daylights out of Hina for her crass comment. Wonder who we are talking about?

Well, it's none other than Shaadi Mein Zaroor Aana actress Kriti Kharbanda.




During an exclusive interview when asked about the whole controversy, Kriti blasted Hina. "I had great respect for Hina Khan before that. She is a very big name on television. That is not how you talk about people. You can look at me, I have been an actress down south (and I am not bulgy). There is no need to (say such things on national television). It's rather unfortunate that an actor is talking like that, and an actor of that caliber, that too."



Kriti got really angry just thinking about Hina's video. She added, "I am very mad (at her). I am very angry (at her). I do not support that statement. And the south industry - be it Tamannaah, be it Kajal Aggarwal, be it Samantha Ruth Prabhu, be it anybody - our weight is our issue, if we want to gain weight we gain weight. Koi suli pe nahi chadha raha aapko that you have to do it (No one is going to hang us to death for that). No one has ever asked me to do it. I know for a fact that no one has ever been asked to do it. I was asked to gain some weight for Shaadi Mein Zaroor Aana. The director Ratna Sinha told me that she didn't want the character to look like a girl who hits the gym regularly. She wanted the character to look like a nice, bubbly young girl. So what now am supposed to hold that against Ratna mam? I am sorry but I am getting really pissed off (talking about this matter)."





But Kriti didn't stop at this. Still fuming at Hina, she went on to add, "I am very angry. That's not how you talk about an industry. It's all about characters you play. Even Rajkummar Rao put on so much weight for his character in Bose. So what? We are all playing characters. I am sorry I am going to say this out loud, if someone asked her to put on weight, they probably needed it for the character. How so you know? What do you mean 'bulging, bulging' do thappad khayegi udhar hi (she will slapped then and there itself from me)."

Well said Kriti.





For those who've come in late, Hina revealed how Tollywood is obsessed with 'bulgy' women and she was offered south films by two big production houses but she refused as they asked her to gain weight. "I know that they (South Indian producers) want their heroines to gain weight and flaunt their bulging figures. I was in fact offered two films by two very big production houses which I refused since they asked me to gain weight as well," Hina had said.
It was good to see that Kriti didn't restrict her words and went on bashing mode. Stay hooked on to SpotboyE.com as we bring you the whole interview over the weekend.
Image Source: Instagram/kriti.kharbanda/realhinakhan