Nana Patekar Threatens To Sue Tanushree Dutta: "What Does She Mean By Sexual Harassment? Will See What I Can Do Legally"
After Tanushree Dutta's sexual harassment claims, Nana Patekar finally speaks up. In an interview with a leading news channel, Nana, in a few words, have refuted claims and said he will take legal course to deal with the matter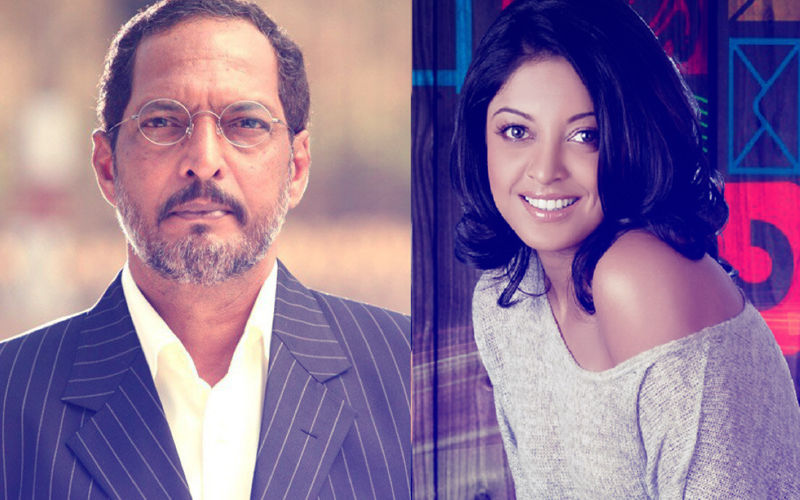 Tanushree Dutta and Nana Patekar's sexual harassment controversy is heating up with each passing day. Nana, who had remained silent all this while, has now spoken up during an interaction with Mirror Now. In a few words, Nana has informed that he will see what can be done legally.
"What can I do about it? Tell me? How would I know?" with a laugh, Nana asked when questioned by Mirror Now about the sexual harassment allegations laid by Tanushree. He went on to add, "What does she mean by sexual harassment? There are 50–100 people on the sets with me. Will see what I can do legally."

Tanushree has been going all guns in the past few days and accusing Nana of a 2008 sexual harassment charge, which happened on the sets of Horn Ok Pleassss. Tanushree has claimed that Nana wanted to do an intimate dance step with her, which was not mentioned to her during the signing of her contract. She had said that the song was said to be a solo item number, and yet Nana was present on sets and persisted that he does an intimate step with Tanushree. She even claims that Nana was showing her the dance step as well. Not just Nana, she had also accused film's director Rakesh Sarang and choreographer Ganesh Acharya for not helping her out then. While a few industry celebrities are on Nana's side in the controversy, Tanushree is still going all out to put her point forward loud and clear.