Sidhu Moosewala Shot By Maharashtra-based Shooters, Hired By Lawrence Bishnoi's Gang? New Details Established By Delhi Police-REPORTS
A police officer had earlier shared that Bishnoi, who has currently been detained in Tihar Jail, was the mastermind behind Moosewala's murder on May 29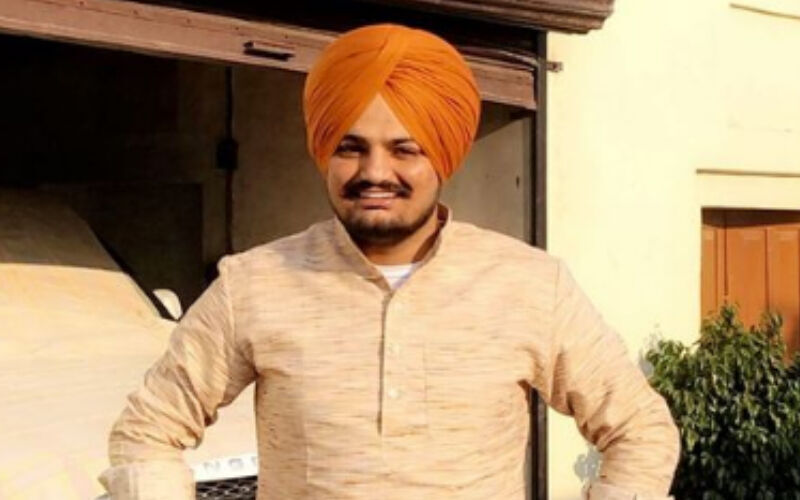 The Delhi Police on Friday pointed out that Siddhesh Hiraman Kamble aka Saurav alias Mahakal, who was arrested in Pune earlier this week, introduced two Maharashtra-based shooters being part of the Lawrence Bishnoi gang. The officials also shared that they carried out the murder of Punjabi singer-politician Sidhu Moosewala.

Furthermore, the police also mentioned that Kamble informed them of being introduced as the shooter to Bishnoi's aide, Vikram Brar, and they were hired for Rs 3 lakh each and he also got Rs 50,000 for the introduction.
According to the latest Indian Express report, Special CP (Special Cell) H S Dhaliwal shared that Delhi police officials have gathered vital information against four of the eight men who allegedly shot Moosewala. "Mahakal was interrogated and he told police that he had introduced two Maharashtra-based shooters, Santosh Jadhav and Navnath Suryavanshi, to Brar," he said.
"Brar is currently in Canada. He was earlier working with the gangster Anandpal of Rajasthan, but after Anandpal was killed in an encounter, he joined Bishnoi's gang. More than two dozen cases are registered against Barad," a senior police officer reportedly said.
Meanwhile, Dhaliwal also elaborated on Moosewala's death and said that it was an organised and brazen killing. He maintained that the police officials have issued eight pictures of the suspects and six-shooters were identified. Notably, out of them all, the officials have established the role of the four accused in the murder.
The Indian Express report further quoted the senior Maharashtra police officer saying, "Kamble was not directly involved in the attack on Moosewala. But as per the information we have received, he knew that Moosewala will be murdered as Vikram Brar had discussed Moosewala with him".
He further added, Mahakal was in touch with Brar a week before the actual killing on May 29. Dhaliwal also mentioned that Maharashtra Police is already investigating the role of Brar in connection with a threat letter delivered to actor Salman Khan and his father, writer Salim Khan.
The police went on to add that Mahakal also revealed, Brar had taken the letter to Salim Khan.
"Bishnoi had issued the letter to Salman Khan and his father Salim Khan. Three people from his gang had come from Jalore, Rajasthan, to Mumbai to drop off the letter and had met accused Mahakal," an officer said.
Previously, Dhaliwal had shared that Bishnoi, who has currently been detained in Tihar Jail, was the mastermind behind Moosewala's murder on May 29.
The report mentioned that the Bishnoi going used social media platforms and an encrypted messaging app to communicate with each other and also used code words, to avoid being tracked down by investigation agencies, the official said.
Furthermore, a team of Pune rural police is in Delhi to interrogate Bishnoi of Santosh Jadhav's whereabouts who is also accused of a murder case in Pune which the stringent Maharashtra Control of Organised Crime Act (MCOCA) has been invoked against him.
The Pune rural police also trying to establish if any other youth from Maharashtra is associated with the Bishnoi gang, the official said.
Image Source: Instagram