Sushant Singh Rajput received a lot of praises for his last film, MS Dhoni: The Untold Story. But when it came to acknowledge his efforts and performance, Sushant lost out on most of the Best Actor trophies of the year. He just won the Star Screen Award for the Best Actor, Critic.
His recent tweet somewhere hints his hurt and unhappiness about the same.
Not openly, but in a sly manner, SSR has taken to Twitter to express his feelings. "We are light years away from the kind of innovations happening in world cinema. In spite of this, we still continue to celebrate mediocrity,"
However, Sushant is not the first one who feels this way about Bollywood awards. Time and again, senior stars like Aamir Khan, Ajay Devgn and Akshay Kumar have said that the award functions are a sell out and merely a channel's TRP game that's why they don't trust them. That's the reason we don't see these stars at any award functions.
Sushant Singh Rajput was recently involved in another controversy related to Sanjay Leela Bhansali's Jaipur Padmavati attack. The actor, a Rajput himself, dropped his surname from Twitter to express solidarity with Bhansali. He wrote, "We would suffer till the time we're obsessed with our surnames. If you're that courageous, give us your first name to acknowledge. #padmavati.
But the surname was up AGAIN! In just 3 days
!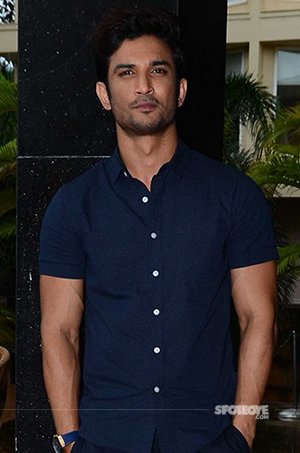 Image Source: Manav Manglani
Sushant got heavily trolled on social media for his childish act which was questioned to be merely for publicity.
And now with his latest tweet on Indian cinema's mediocrity, let's see how well is it taken by the industry!
SpotboyE.com has launched its own annual awards this year- SpotboyE Salaams. While we are aware that a lot of people mock at award ceremonies, we also believe that some kind of acknowledgment of good, creative work ought to exist. We hereby seek views and ideas from our readers including those from the industry to make our awards more credible and the event more relatable
.
Thumbnail Image Source: Manav Manglani