WHAT?! Johnny Depp Wanted To Have A Baby With Amber Heard? Aquaman Actress Refused To Be 'Barefoot And Pregnant And At Home'
Amber Heard's acting coach Kristina Sexton got candid about Johnny Depp's family plans revealing that the actor wanted Amber Heard to be 'barefoot and pregnant- and at home'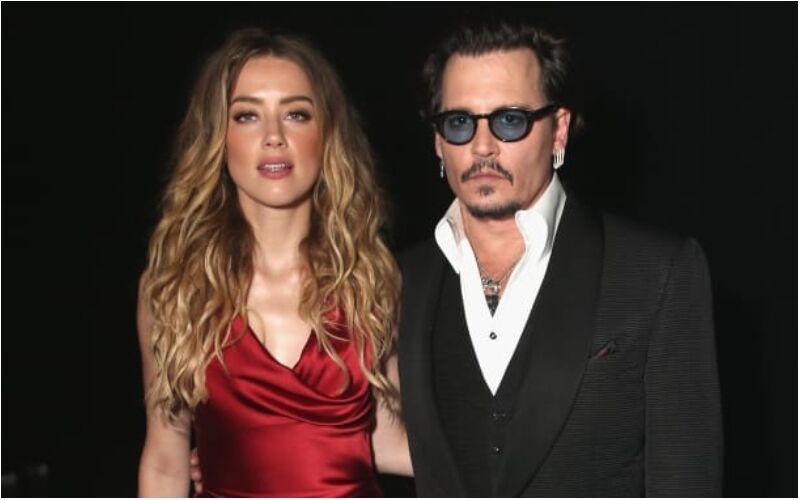 Johnny Depp and Amber Heard were once a controversial couple who lived under one roof with lots of issues with each other. But, did you know, Depp wanted a baby with Heard and even begged her for the same?

The claims came shortly after Depp was accused of being a 'wife beater', reported The Mirror. Sexton had revealed that Heard spoke to her about the Pirates of the Carrbien actor wanting to start a family but she did not want to have a baby with someone who was struggling with addiction.
"Amber and I talked about his addictions: she really wanted to stay and help him get better," said Sexton adding, "She told me that he really wanted them to have children, but she was concerned about having a child with someone who was an addict."
Amber Heard's acting coach added, "I remember her telling me that he wanted her 'barefoot and pregnant – and at home' and her saying, 'I'm not going off the pill. I don't want to have kids with an addict'."
Sexton reportedly spoke against Johnny Depp and said, "We had this conversation a number of times over the course of their relationship." She further added that Amber Heard informed her about some of the alleged abuse shortly before the actress filed for divorce in 2016.
On the professional front, Johnny Depp has been focusing on his new movie - Jeanne du Barry. He also made a public appearance at prominent film festivals including the recently concluded Cannes Film Festival.
Amber Heard, on the other hand, has shifted her base to Spain but she has no plans to quit acting like it was rumoured earlier.
Image Source: Instagram