AK VS AK: Harshvardhan Kapoor's Performance Gets A Thumbs, Actor Elated With The Response
Harshvardhan Kapoor is happy with the response his performance in AK vs AK has received.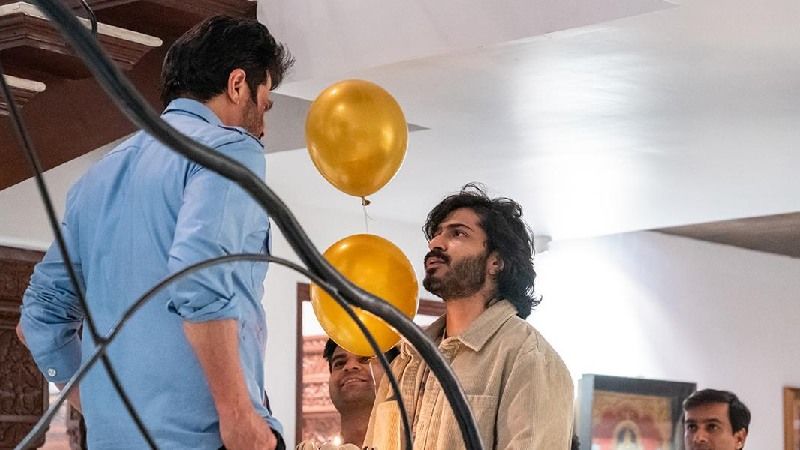 Harshvardhan Kapoor's cameo in Ak vs Ak is being loved by audiences. The actor plays a fictionalised hyper active version of himself in Vikramaditya Motwane's new film that stars Anil Kapoor and Anurag Kashyap in lead roles. Harshvardhan Kapoor is being hailed as the surprise package of the film .
The film sees Anil Kapoor and Anurag Kashyap playing fictionalised versions of themselves, Kapoor portrays a helpless father who is on the verge of losing his daughter. He is being loved by audiences and critics alike. Even the film fraternity applauded both the leads for their camaraderie coupled with the new age concept that hasn't really been explored before in Hindi cinema. Harshvardhan is seen back on screen after Motwane's last film Bhavesh Joshi Superhero which didn't make money at the box office but went onto later become a cult film thanks to the digital platforms with fans regularly asking for a sequel.
Talking about the response, Harshvardhan said, "I'm thrilled to have had the opportunity to work with Vikramaditya Motwane again who is one of the finest Filmmakers we have, the scenes we shot were completely crazy and a lot of fun. It was great working with dad and Anurag for the first time and I got to learn a lot from them, I felt very comfortable with Vikram's vision and improvised a lot of my lines which was a blast!"
Image Source: PR