Lalbaugcha Raja LIVE Darshan 2022: Devotees Can Finally Witness Mumbai's Grand Ganeshotsav Celebrations; ONLINE 4K STREAMING Now Available! LINK BELOW
Ganeshotsav will be celebrated with much zest and enthusiasm as the festivities come for the first time since the outbreak of Covid-19 in 2020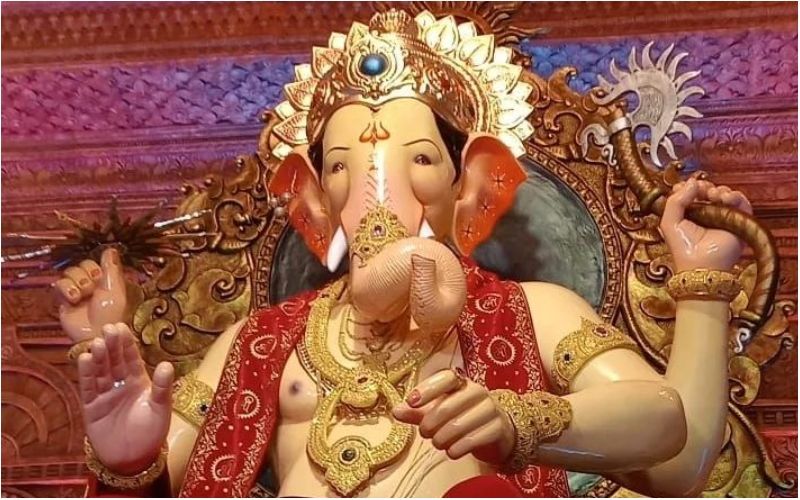 Ganeshotsav is just around the corner and the festivities will soon begin. Amid all the excitement across Maharashtra, the Lalbaugcha Raja Sarvajanik Ganeshotsav Mandal has finally revealed 'Lalbaugcha Raja's' first look of their signature 14-feet-tall Ganesh idol in Mumbai on Monday.

However, what makes the Ganeshotsav festival so special this year?

Interestingly, this year, Ganeshotsav will be celebrated with much zest and enthusiasm as the festivities come for the first time since the outbreak of Covid-19 in 2020. Unfortunately, in 2022, no Ganesh Chaturthi celebrations took place for the first time in its over eight decades of existence.
Lalbaugcha Raja will now stay in this pandal for 11 days and not only from Mumbai but devotees from across the nation come to pray the lord. It is believed that whosoever comes to bow at the feet of Lalbaugcha Raja, they never go back empty-handed.
Well, this is prominently the reason devotees from different states come to see Bappa and his grand decoration.
This is the reason that every year after the fulfilment of their wishes, devotees come here to see Bappa.
Numerous Facilities are provided to the devotees for the darshan of Lalbaugcha Raja. This year also different queues have been made. But, most importantly, devotees who cannot appear to render their prayers in person, can also watch the Bappa now.
The mandal has organised 24/7 live camera feed for the devotees and they can finally pray from their home. Here's the link from where you can watch the live feed:
THEME

Interestingly, this year, Lalbaugcha Raja's decoration has been themed around grand Ram Temple by popular art director Nitin Sardesai. This set of 36 feet high and 36 feet wide has been made. It has beautiful carvings. Chandeliers have also been installed.
The idol of Lalbaugcha Raja is 14 feet and holding the throne, the total height of the idol is 21 feet. This year the Lalbaugcha Raja is celebrating the 89th Ganesh Chaturthi. The idol is made from POP.
It takes one and a half months to make the idol. The eyes of the idol are very attractive. Santosh Kambli has sculpted the idol of Lalbaugcha Raja.
Interestingly, Union Home Minister Amit Shah will also visit Mumbai on September 5 to pray to the Lalbaugcha Raja.
Image Source: Instagram/vishal.sonar__