Singer-Composer Akhil Sachdeva: 'After Getting Married, I Have Been Making More And More Music'-EXCLUSIVE
Akhil Sachdeva, who has been the voice behind songs like Humsafar and Tera Ban Jaunga, talks about how marriage has affected his life personally and professionally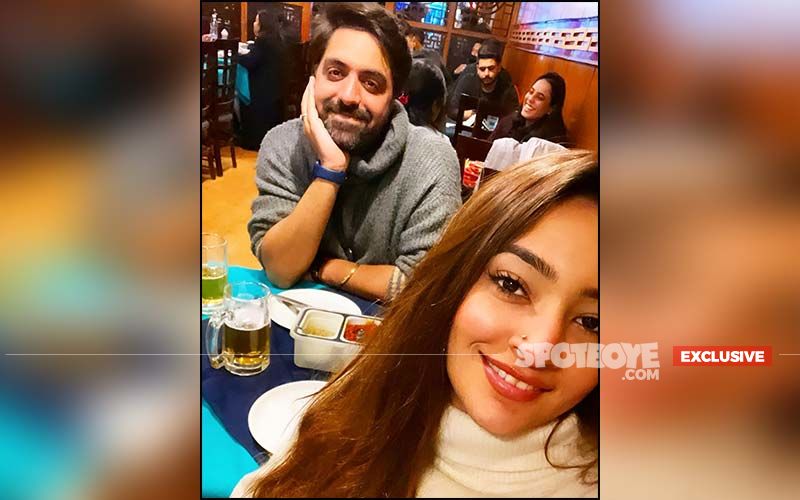 Singer-composer Akhil Sachdeva, who has been the voice behind some soulful tracks like Humsafar from Badrinath Ki Dulhania and Kabir Singh's Tera Ban Jaunga, has been making more and more heartfelt tracks over the years. Recently, he sang and composed two tracks, Tere Naal and Mere Liye, from the recently released Broken But Beautiful 3, and both the tracks have been received well.
In his personal life, Akhil got married last year in December to Tanya Gulla Sachdeva. Ask him how married life has been till now and he responds that it has been amazing. "After getting married, I have been making more and more music. The best part is that I am more focused now and I have got a partner who, more than anything, loves my music. All she wants is that I should be making music all the time and that is the biggest support that I can get," he smiles.
Akhil insists that he is indeed very lucky to have found Tanya who understands the value of music in his life. "If you take me away from my music, I can't be with anyone. Music is that important and integral to my life. She has really helped me a lot, and made me more focused and happier and I think she has brought me good luck as well," he gushes.
Akhil is known for his soulful and heart-rendering tracks. So, how has Tanya influenced his music style after marriage? "She lets me be free and make music the way I want to. But definitely, when I make music in the lockdown now, she is around me and sees how I get in my zone and make music. I think she has started feeling music a lot. If there's a word or a melody, she feels that I can bring out something better from, she tells me to my face and that's very nice. But personally, our silences are more vocal towards each other. We talk a lot when we are silent," he signs off.
Image Source: Instagram/sachdevaakhilnasha