Bade Achhe Lagte Hain 3 SPOILER ALERT 14th July 2023: Priya Confronts Ram About Sending Packers To Her Clinic Without Talking To Her
In the upcoming episodes of Bade Achhe Lagte Hain 3, Priya will get furious knowing that Ram sent packers to her clinic without consulting her first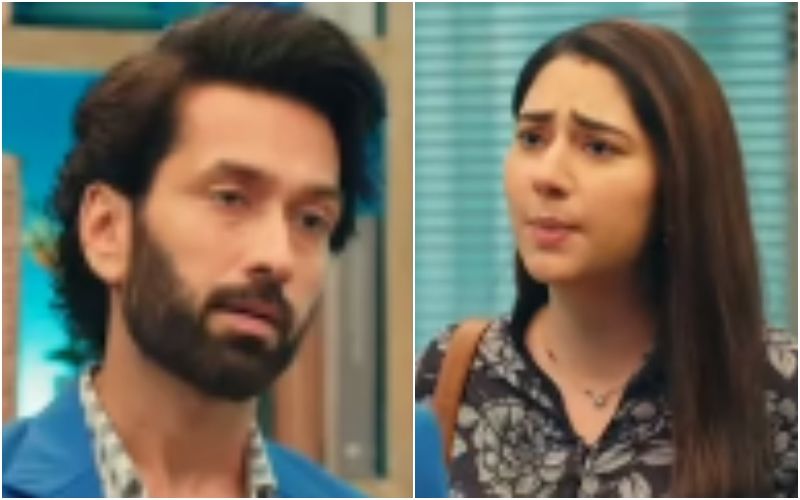 One of the most beloved on-screen couples Disha Parmar and Nakuul Mehta's return as Priya and Ram in Bade Achhe Lagte Hain 3 is being lauded by the fans. They have been constantly gushing about their chemistry as they reprise their roles from the second instalment of the show. In the previous episodes it was seen that despite getting into small, cute fights, the newly married couple has started to bond with each other.
She will think that he has crossed all boundaries, taking such a huge decision without consulting her first. Priya tries calling Ram, however, he is unable to pick them up because he is in a meeting. Once he is done with his meeting, Ram calls Priya back, but she doesn't receive his calls. She barges in his office. As he is shocked upon seeing her there, Priya confronts him about sending the packers to her clinic. She demands to know why he did so. As he is about to explain, she interrupts him by stating that he has no right to do anything as they are in a contract marriage.
ALSO READ: Bade Achhe Lagte Hain 3 SPOILER ALERT 12th July 2023: Ram Drops Priya At Her Clinic; Stops Kriti From Telling Shalini The Truth
It will be interesting to see how Ram will handle the situation and calm Priya down. With such an interesting plot line in store for the fans, it will be interesting to see Ram and Priya's love story unfold now that they are married. Fans will surely be in for a treat to watch their favourite RaYa, recreate magic on the small screen with their amazing chemistry.
Image Source: Instagram