Bigg Boss 10, Day 93: Mona & Vikrant's Haldi Ceremony Gets Underway
We tell you what will happen in tonight's episode of Bigg Boss 10.Excitement levels are high on Mona-Vikrant's impending wedding, this week's luxury budget task is totally hatke, and lots more...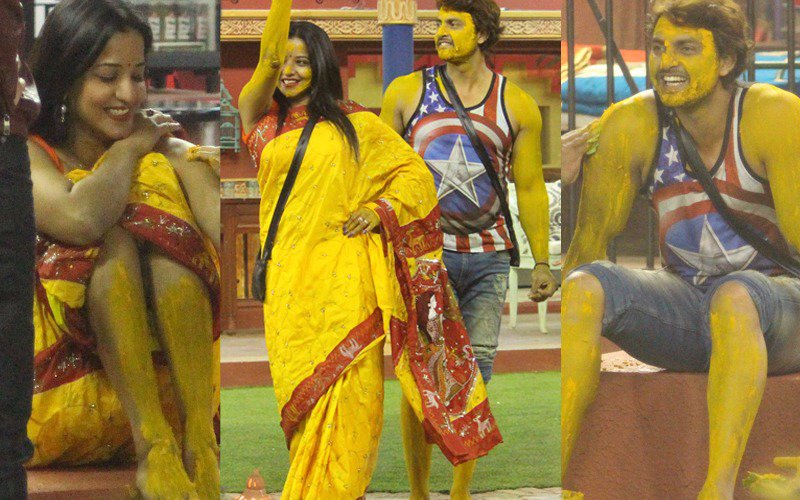 We informed you yesterday that Vikrant Singh Rajput had proposed to his girl-friend, Mona Lisa. The Bhojpuri actress happily accepted the proposal too (Another Marriage In The Bigg Boss House – Vikrant Proposes To Mona Lisa, Jan 16). The two will be married in the Bigg Boss house, tomorrow.

The pre-wedding ceremonies start tonight with the Haldi function. While Lopamudra Raut, Rohan Mehra and Manu Punjabi being the ladkiwale apply turmeric for the soon-to-be bride, VJ Bani and Manveer Gurjar get the soon-to-be groom covered in yellow.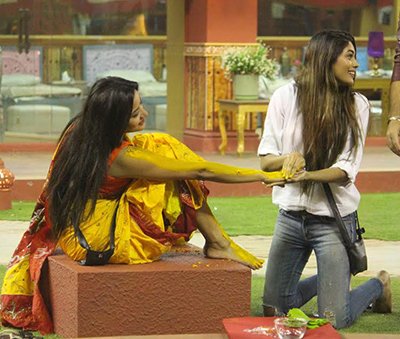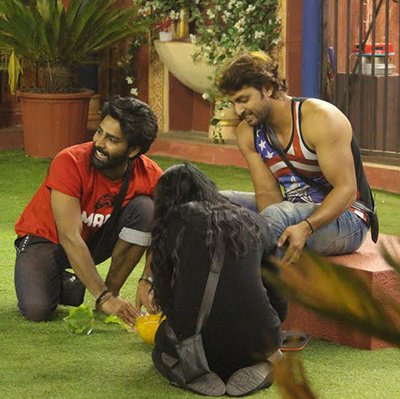 Coming back to the tasks happening in tonight's episode, Bigg Boss introduces the weeks' Luxury Budget Task. Making this task unique as well (remember yesterday's nomination task - Frustrated Or Publicity-Hungry? Mona Lisa Wants To Quit Bigg Boss 10, Jan 16), Bigg Boss announces that the luxury goods will be placed in front of the contestants only.

The Luxury Task is as follows: The contestants need to pick up the luxury item/good they want from the table and by passing it to the other, need to get it on the empty table on the other side. The twist here is that, the contestants aren't allowed to use their hands. They need to parcel the item while lifting it with their mouth to the other contestant. In the instance an item falls before reaching the table, the contestants have to forfeit the product.

We wonder if the housemates will complete this task successfully...

Stay tuned for more details on Mona's wedding

Image Source:colors